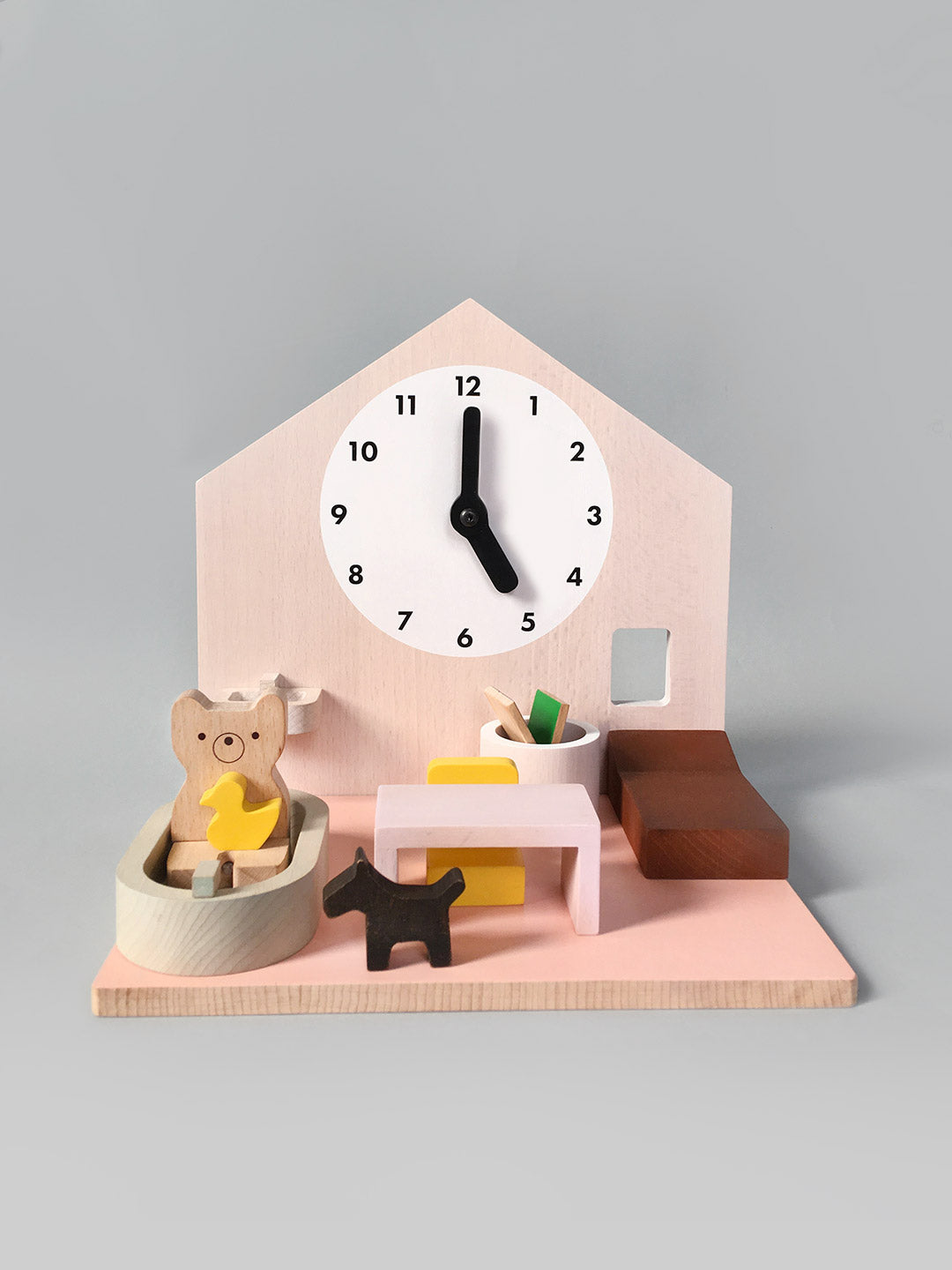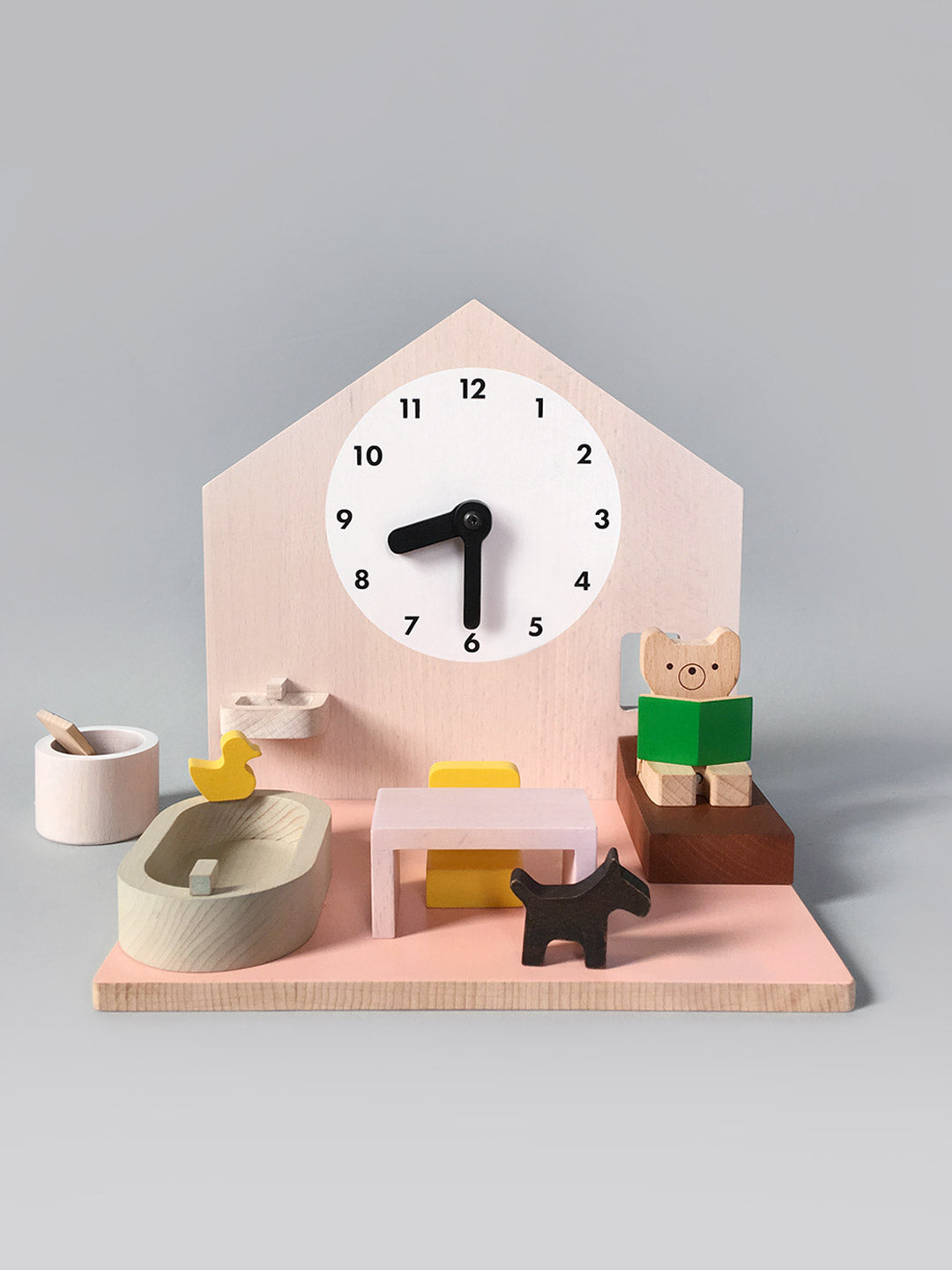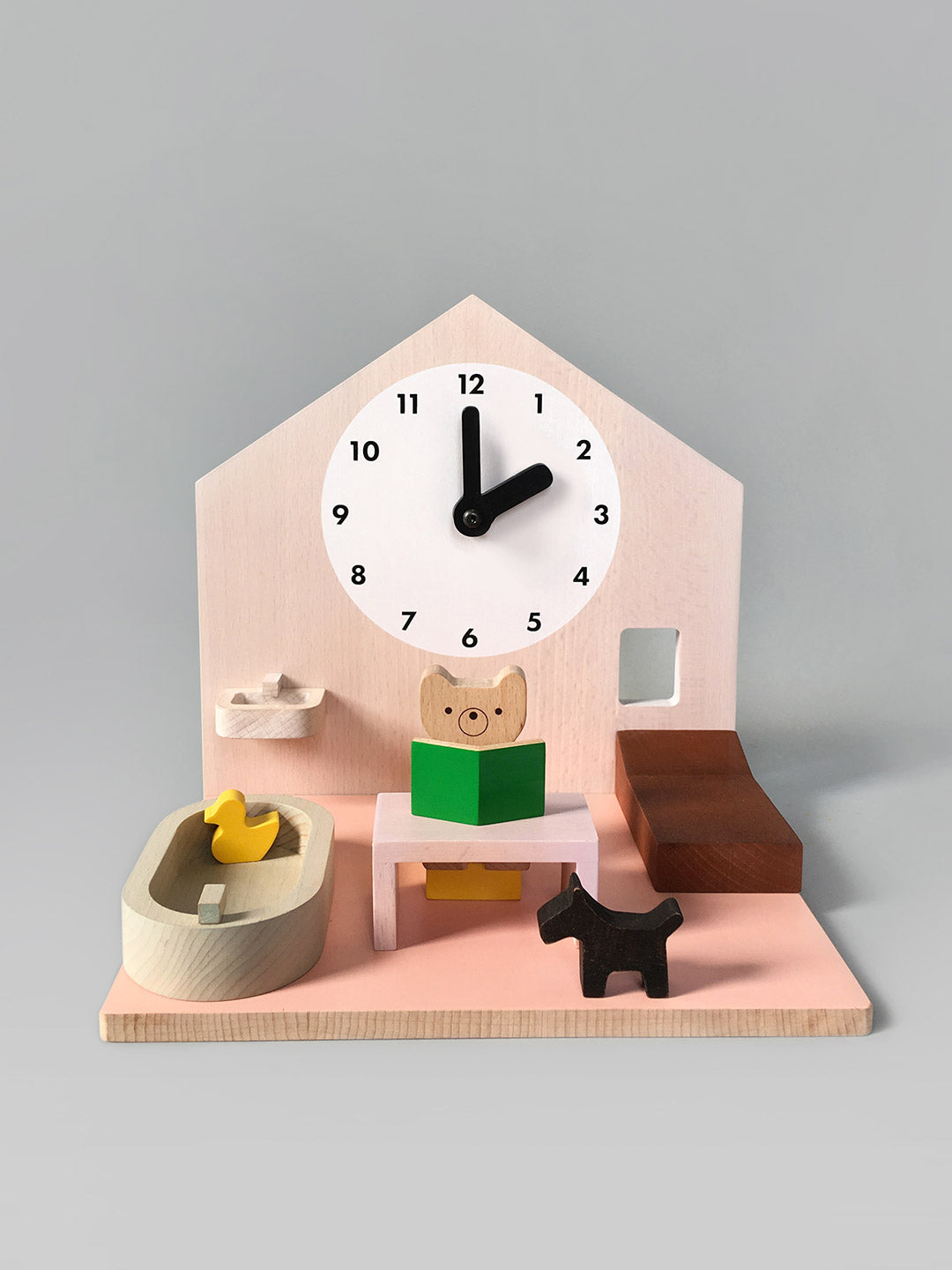 Make My Day Activity House
A unique activity dollhouse to help toddlers have fun while learning theirdaily routines. Move the clock hands and help the bear follow his: from waking up to going to sleep, there are lots of things a bear can do in a day.

What's inside? A bear with a dog living in a cozy wooden house that has a large wall clock with movable hands, furnished with a bed, a bath tub with a yellow duck, a wash basin, a table, a chair, a book, tableware & a storage bin… plus a daily planner!
+

8.5″ tall.
Solid beech wood from sustainable certified forests.
Non-toxic paint