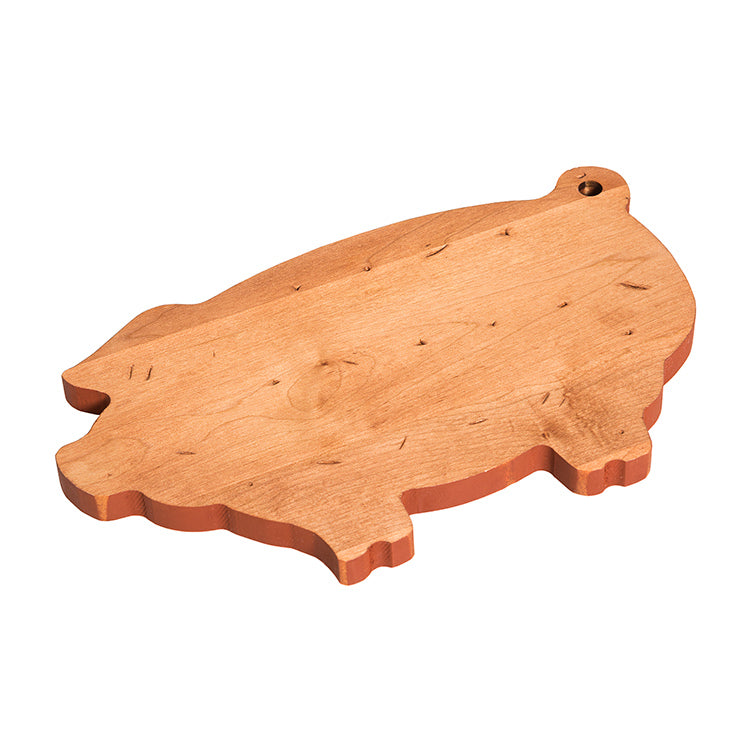 Put your bacon where your board is! This stinkin' cute board is made of distressed maple and is quite comfortable up on your kitchen counter.
+
Handwash with warm, soapy water after each use and dry thoroughly with a towel. Never soak or submerge in water, run in a dishwasher, or use in a microwave. 
Made in Vermont.
Lifetime Guarantee.
Maple with a teak oil finish.