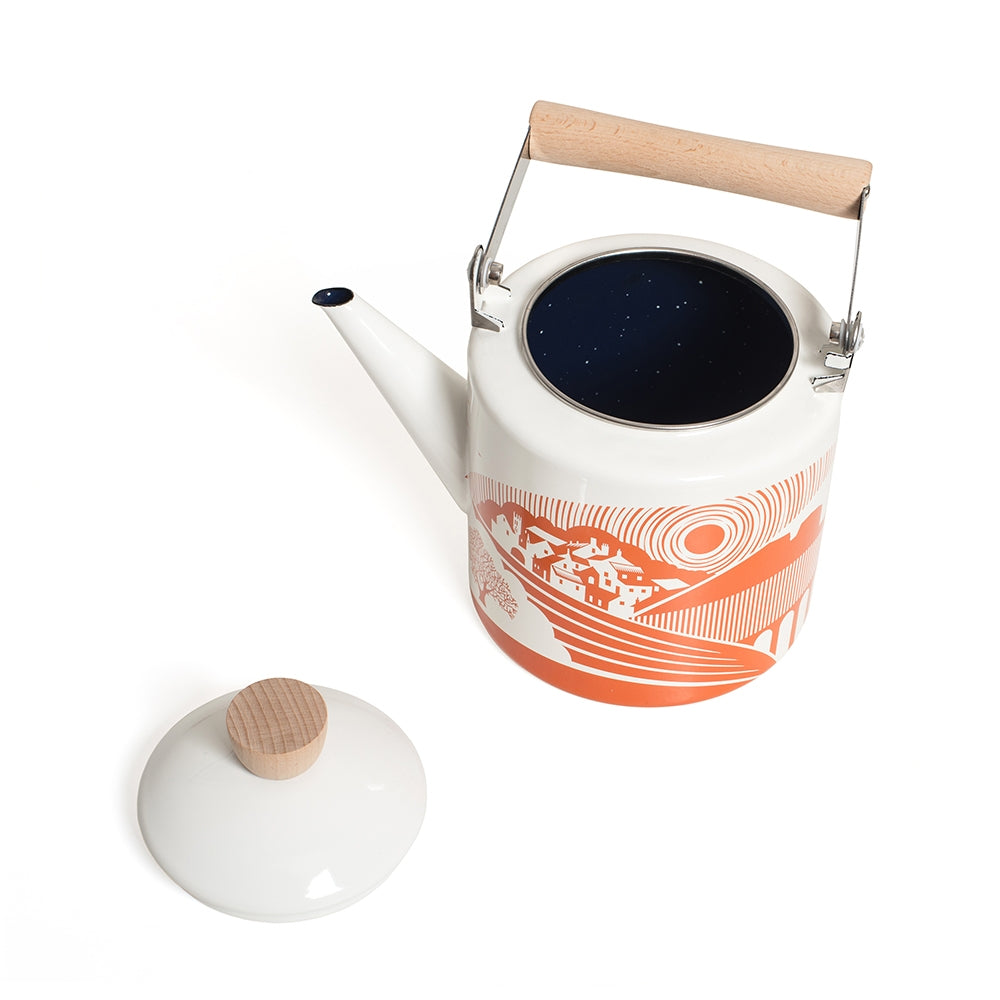 The Moordale kettle features bucolic scenes inspired by the beautiful countryside of the Yorkshire Moors and Dales in northern England where designers Keith and Mark both grew up. Two natural landmarks, the Cow and Calf and the Roseberry Topping, feature in the design alongside a row of Douglas fir trees which are synonymous with the North Yorkshire Moors.
+
Safe for use on gas, electric and induction hobs.
Enamel kettle with a solid beech, heat-resistant handle.
1.5L capacity.