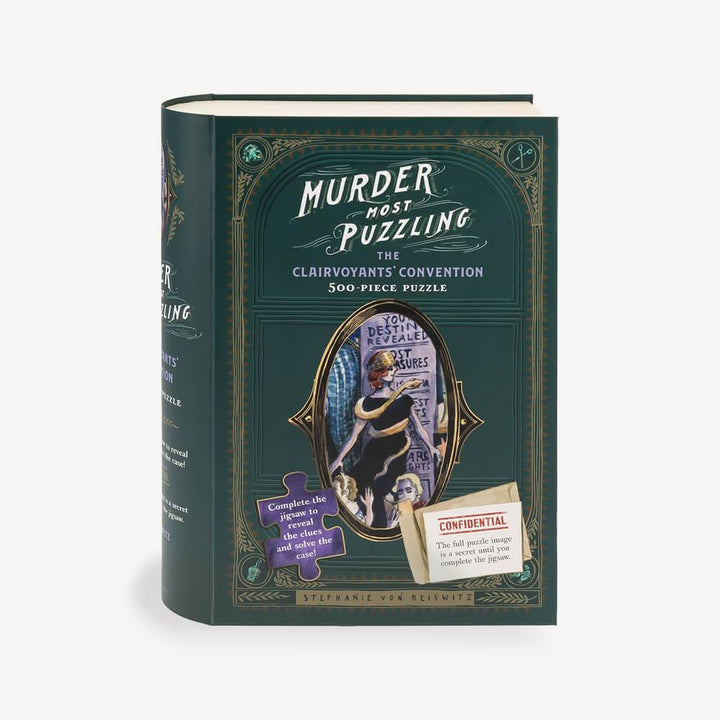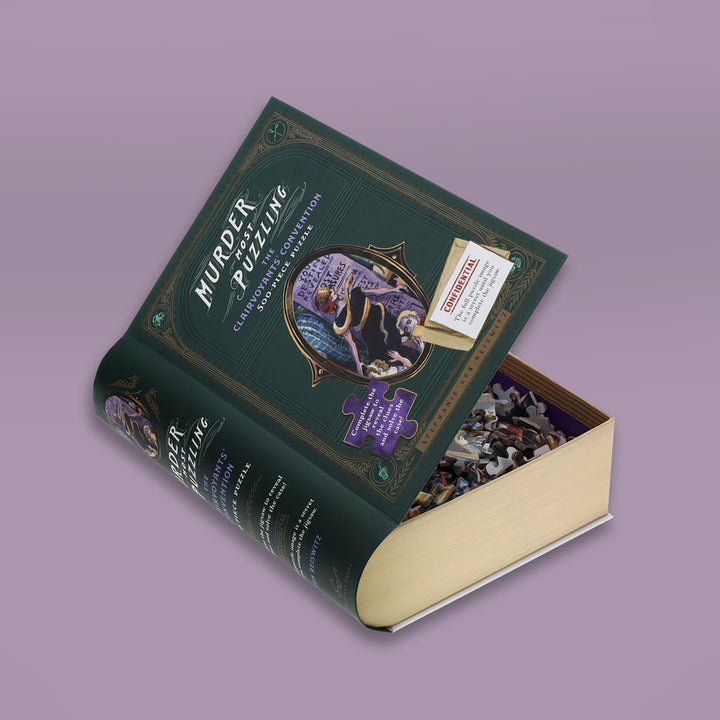 Murder Most Puzzling 500-Piece Puzzle
Can you put the pieces together and solve this puzzling mystery? Open the cover of this curious "book," read the story of the incident at the Clairvoyants' Convention and then, guided by the narrative rather than a visual reference, complete the jigsaw puzzle. The finished picture will provide all the clues you need to crack the case.  
+
500 pieces.
Finished puzzle is 24" x 15.5"