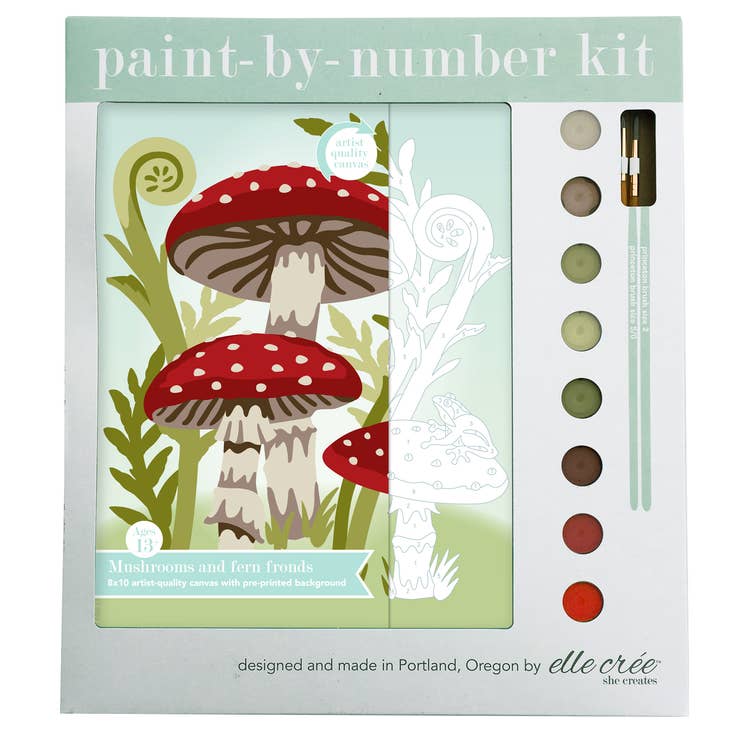 Mushrooms & Fern Fronds Paint-by-Number
Red Amanita muscaria (or "fly agaric") mushrooms and green fern fronds, along with a little tree frog, on a pre-printed full-color background featuring a faint blue sky and green grassy setting. Each kit includes an 8x10 artist-quality canvas, two Princeton brushes and custom, hand-mixed paints.
+
Recommended for ages 13 and up.
Instructions included.
Completing the painting usually takes 3-5 hours.
Designed and made in Portland, Oregon.