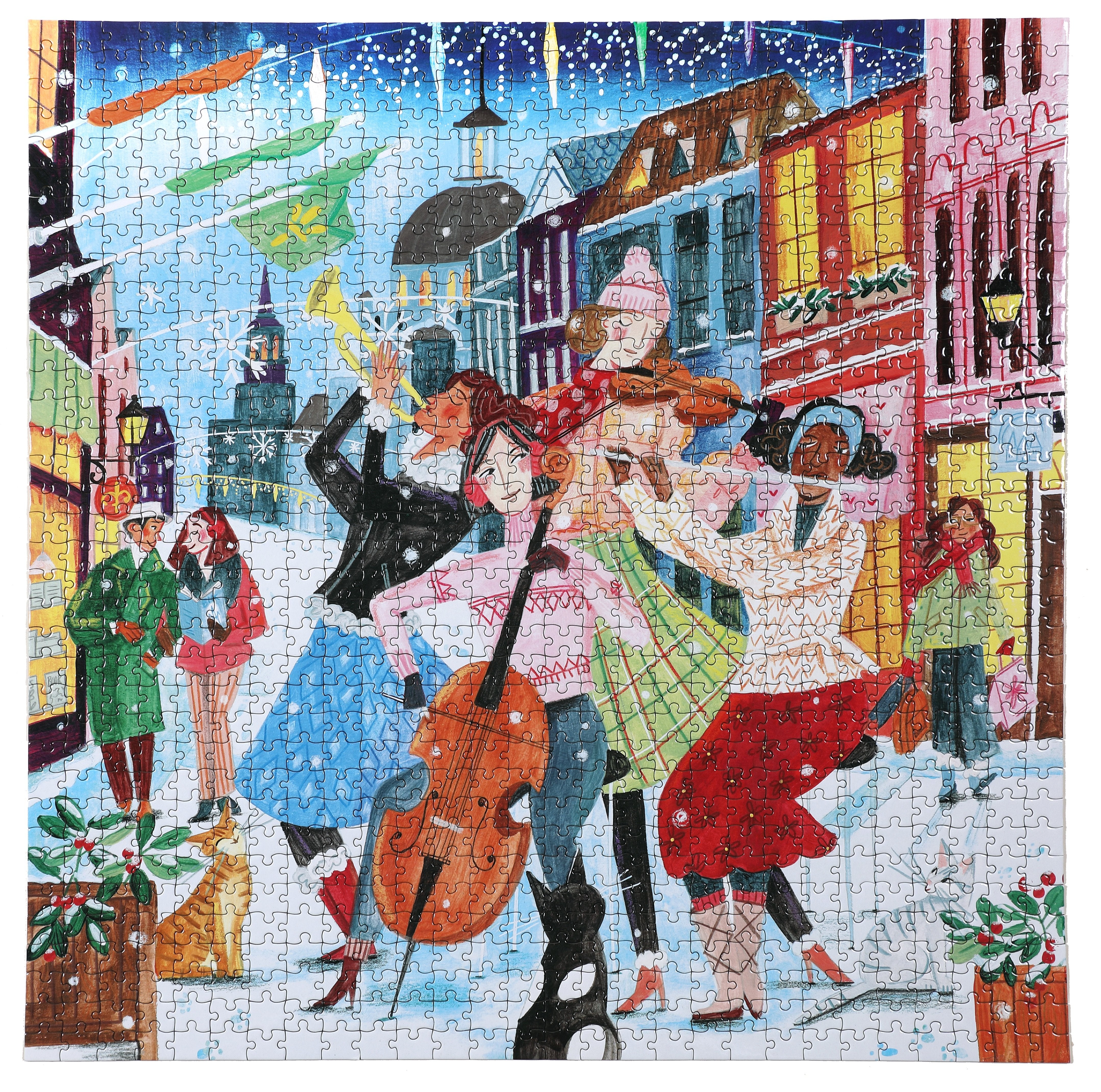 A lovely evening stroll down the boulevard in Montreal, with churches on the mount and fleur-de-lis banners rippling in the night wind. Along the snow-covered streets a female quartet plays jazz music for the shoppers and intrigued felines. Illustrated by the Swiss artist Caroline Bonne Muller.
With their vibrant, contemporary graphics, Piece & Love puzzles are our favorite line from eeBoo, a woman-owned company creating thoughtfully designed and socially-conscious puzzles for both children and adults. A screen-free, relaxing way to practice contemplative mindfulness or share a gentle cooperative activity with friends and family.
+
1000 pieces.
Fully interlocking.
Printed with vegetable-based inks.
Thick, high quality 90% recycled board.