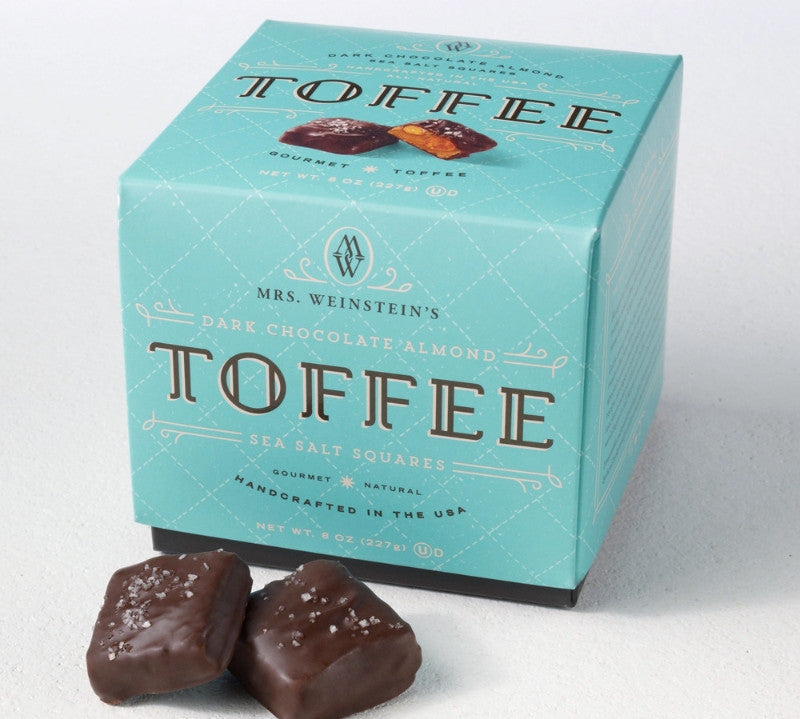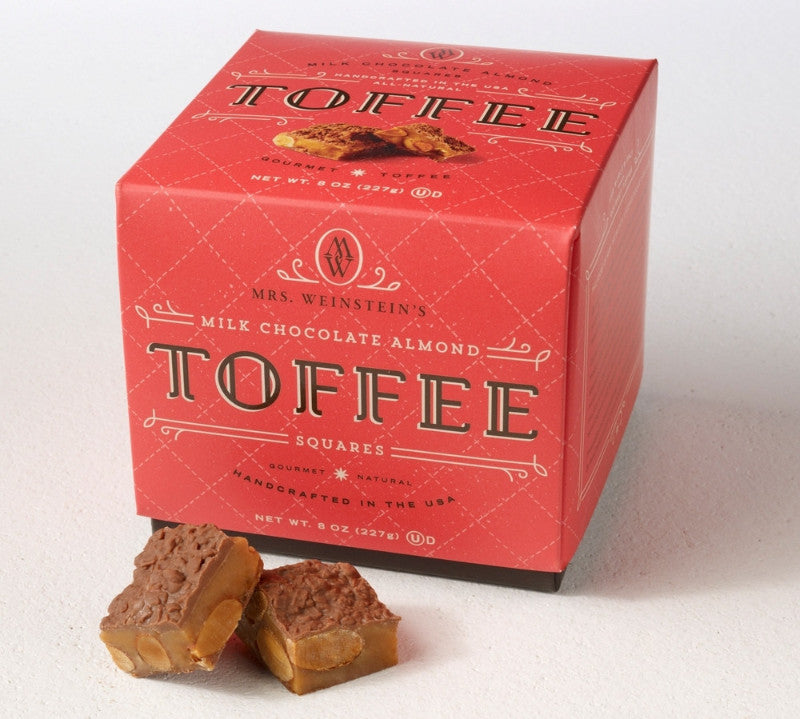 Mrs. Weinstein's Toffee Giftbox
It's rich, it's buttery, it has just the right crunch with no stickiness. We've taken a vote and everyone here agrees, Mrs. Weinstein's is just the best. Toffee. Ever. Period.
8 oz. gift boxes hold just the right amount to give or share. Or just keep for yourself... we won't tell.
Mrs. Weinstein's was founded by Danish immigrant Lotte Weinstein in Santa Barbara, CA, circa 1995, and is now made in Mt. Pleasant, TX.