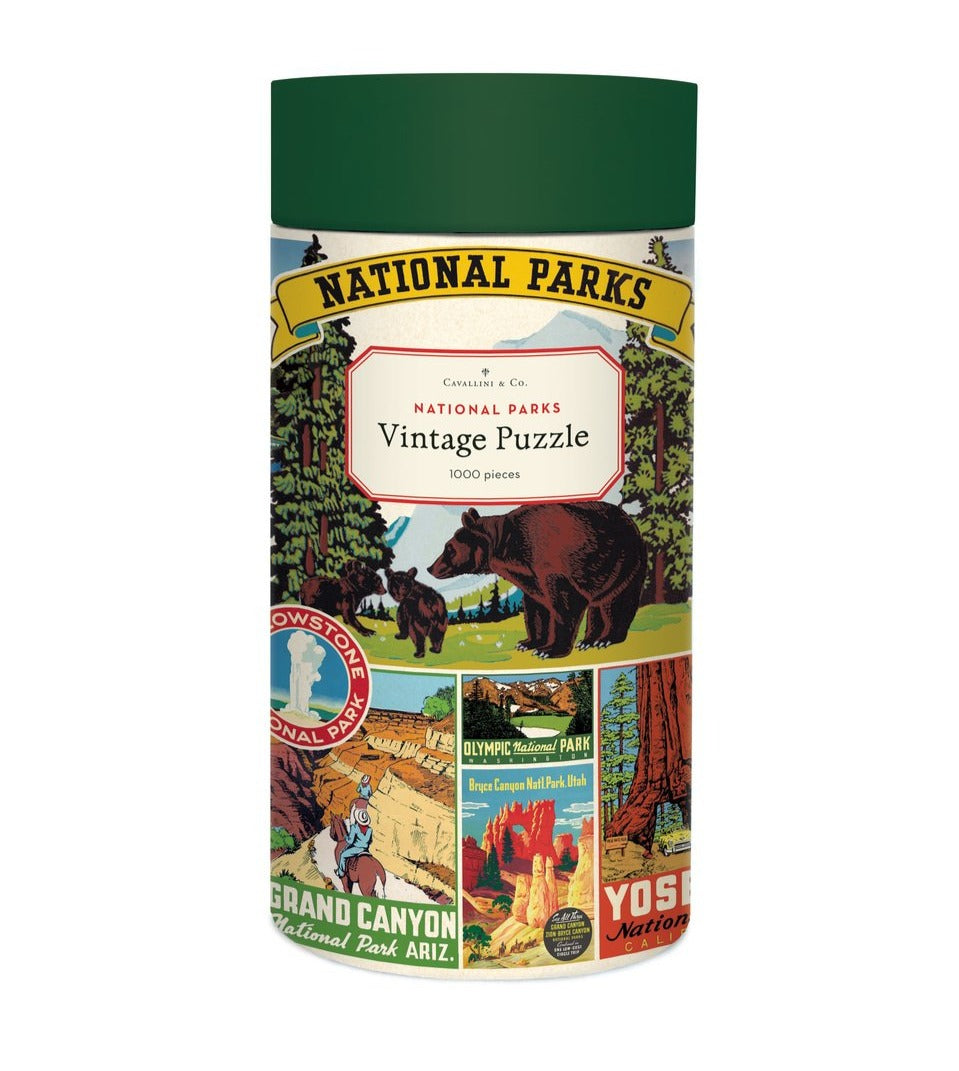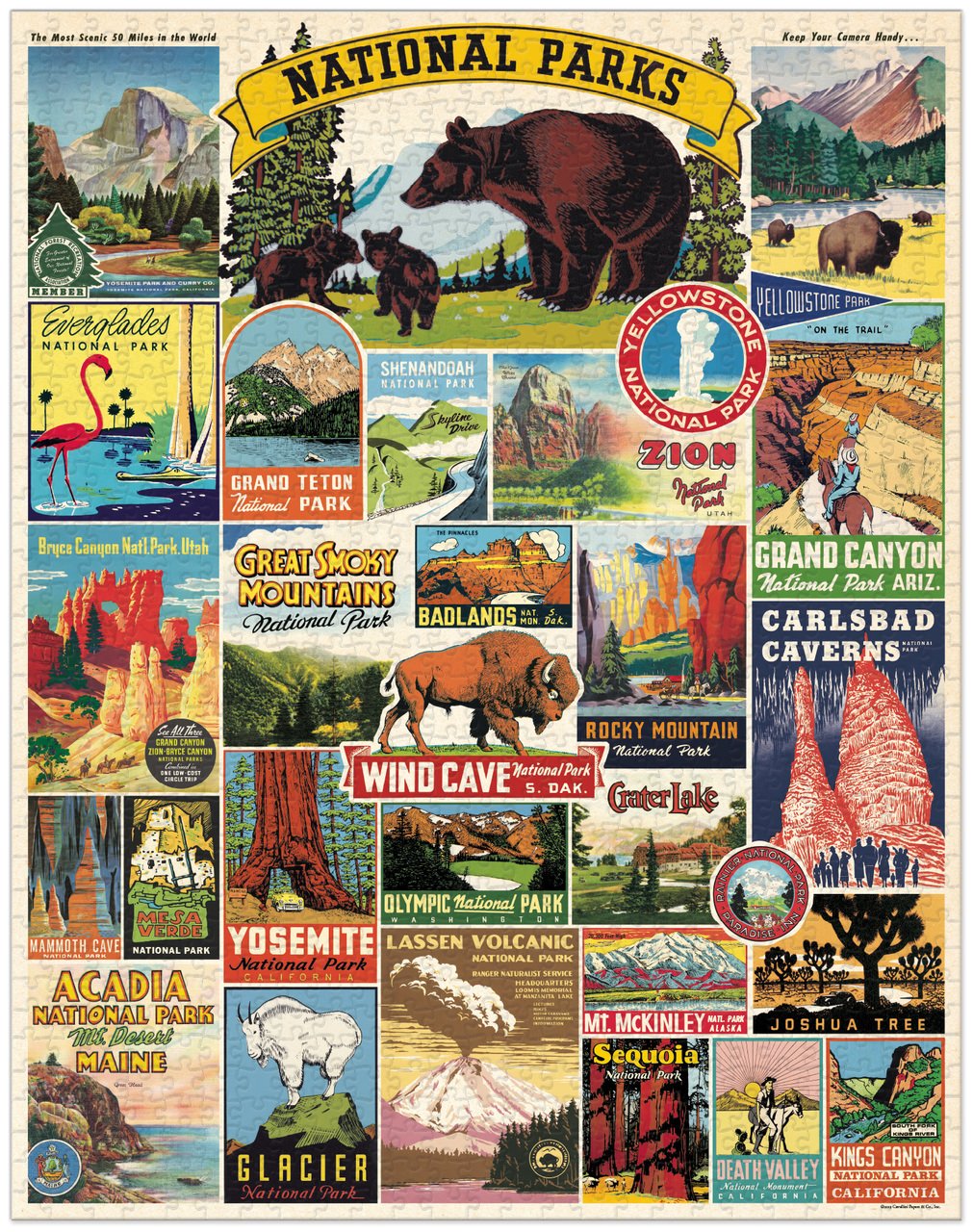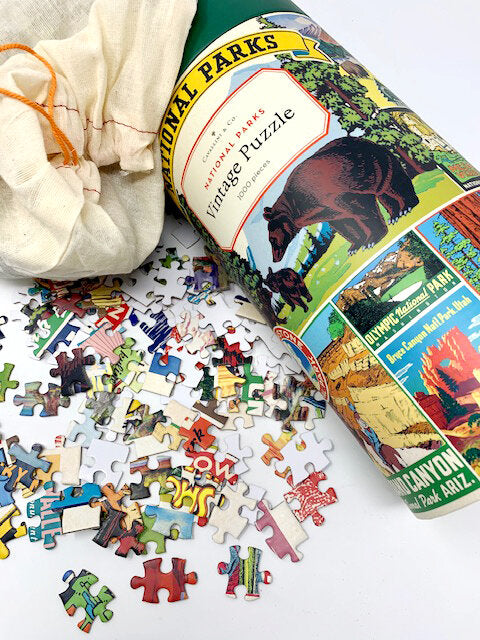 National Parks Vintage Puzzle
Drawing from its vast catalog, Cavallini & Co has selected a few of their wonderful vintage images and turned them into gorgeous and enchanting puzzles. And we couldn't be happier! Each puzzle includes a poster guide, a drawstring muslin bag to keep all your pieces together and a 10" puzzle tube for storage.
1,000 pieces.

Finished puzzle measures 22" x 28".