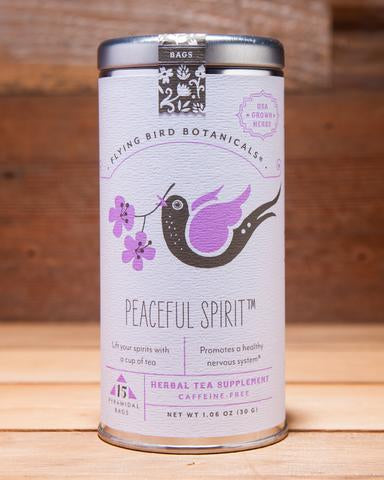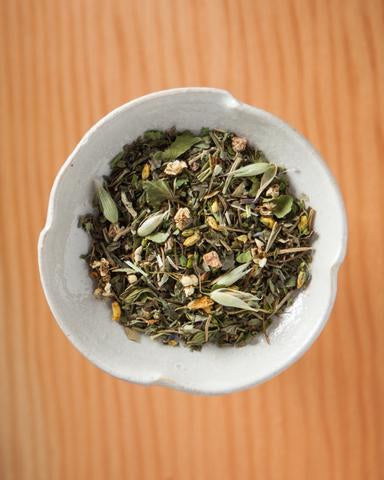 Organic Herbal Tea: Peaceful Spirit
An uplifting aromatic blend to raise your spirits, support your mind + warm your body. An excellent tea for calm focus.
15 biodegradable tea bags.

Caffeine-free.

Organic lemon balm, organic oat straw, organic spearmint, wild hypericum flowers, organic gotu kola, wild hawthorn flowers, organic skullcap, organic rhodiola root, organic rosemary.

At home in the Pacific Northwest, Flying Bird Botanicals works with over a dozen farms to source the highest quality, freshest herbs available while building meaningful relationships with local growers. Inspired by ancient herbal wisdom, their original tea blends are crafted to offer comfort and nourishment with every delicious sip.