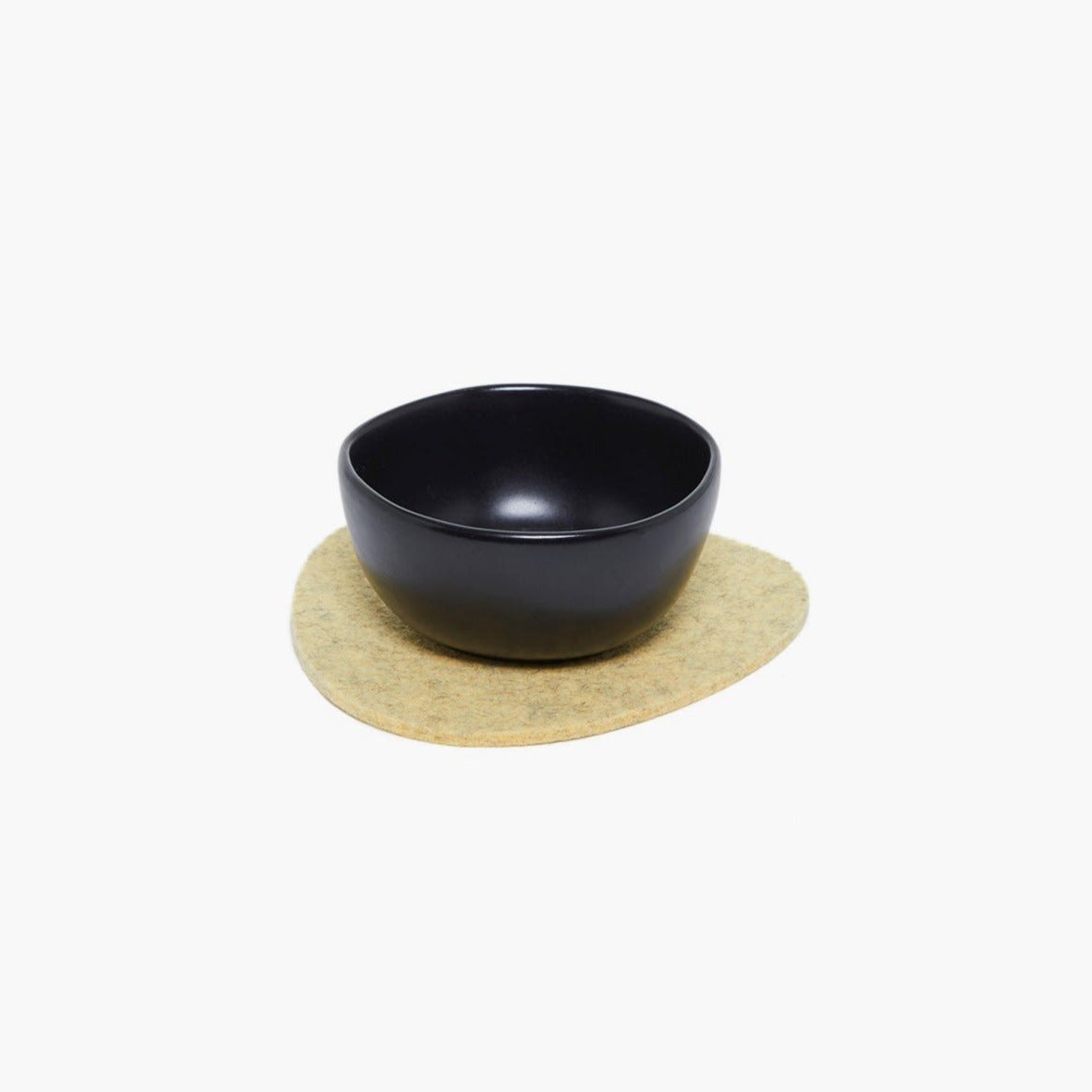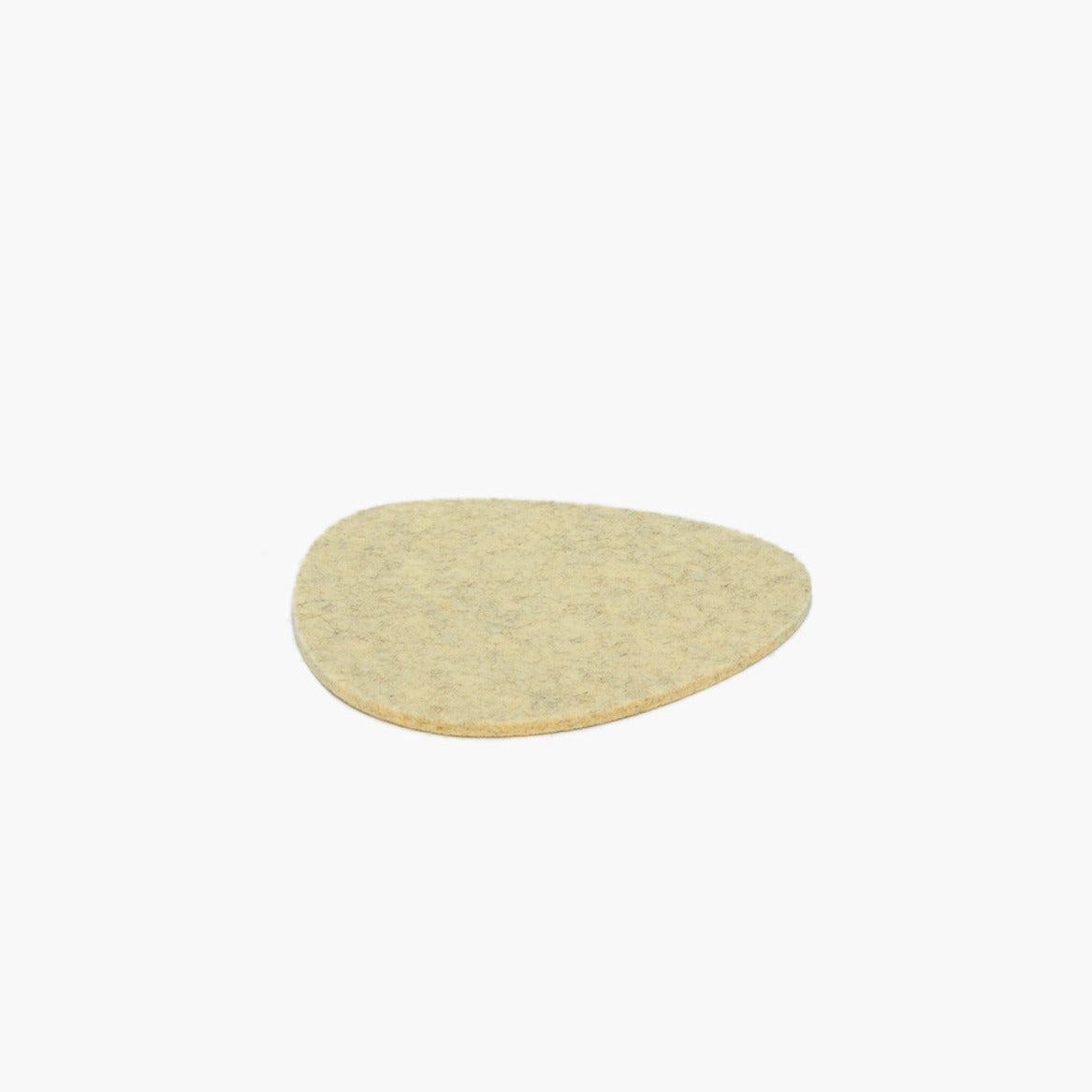 Bring the peace and patience of nature to your table top with the soft angles of a river worn Pebble Trivet. Made of 5mm Merino wool felt, they provide the perfect opportunity to carve out a little calm while keeping your surfaces scratch free. 
Red Orchard tip: use one as a candle coaster.
+
6 ½" x 6 ¼" .
Heat resistant up to 300 degrees: Felt may melt or burn from heat higher than serving temperature, do not use with pots or pans directly from the stove or oven.
Sustainable, biodegradable, and renewable.
Odor, stain, heat, and dirt resistant.
Made in USA.