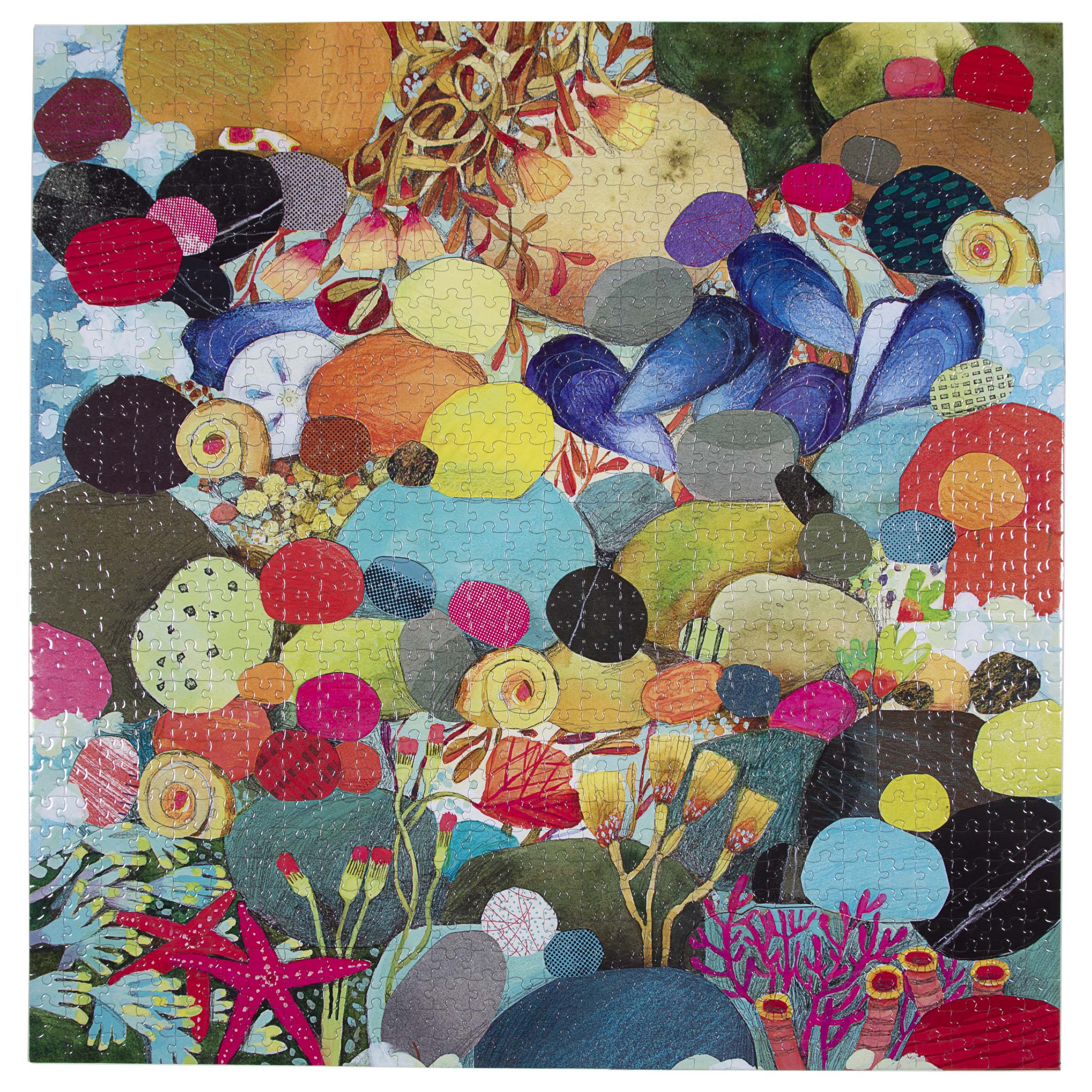 Beautifully illustrated by Melissa Sweet, this 1000-piece puzzle was inspired by pebbles beneath the sea, but if you look closer, you'll find they're not just pebbles after all... there are mussels, snails, sea weeds, and more!
With their vibrant, contemporary graphics, Piece & Love puzzles are our favorite line from eeBoo, a woman-owned company creating thoughtfully designed and socially-conscious puzzles for both children and adults.
+
Fully interlocking.
Puzzle: 23" x 23"
Printed with vegetable-based inks.
Thick, high quality 90% recycled board.