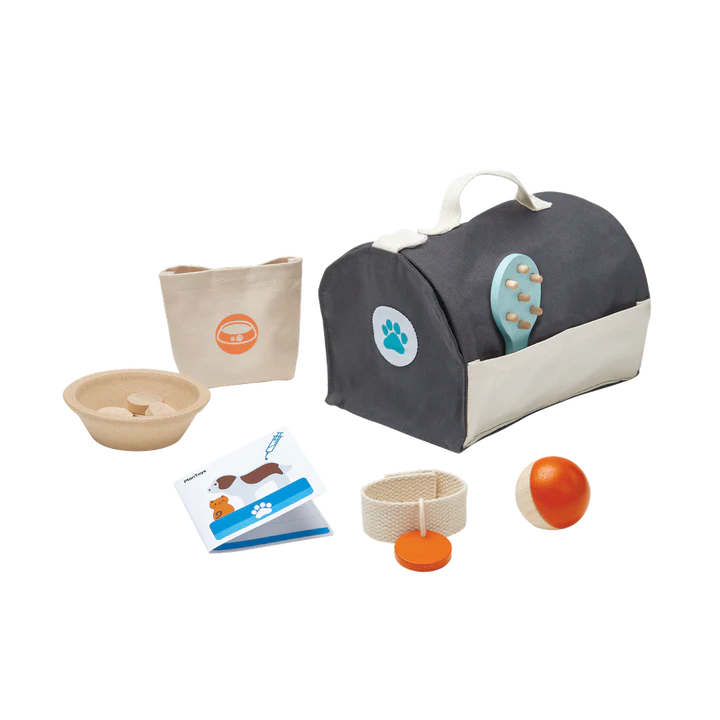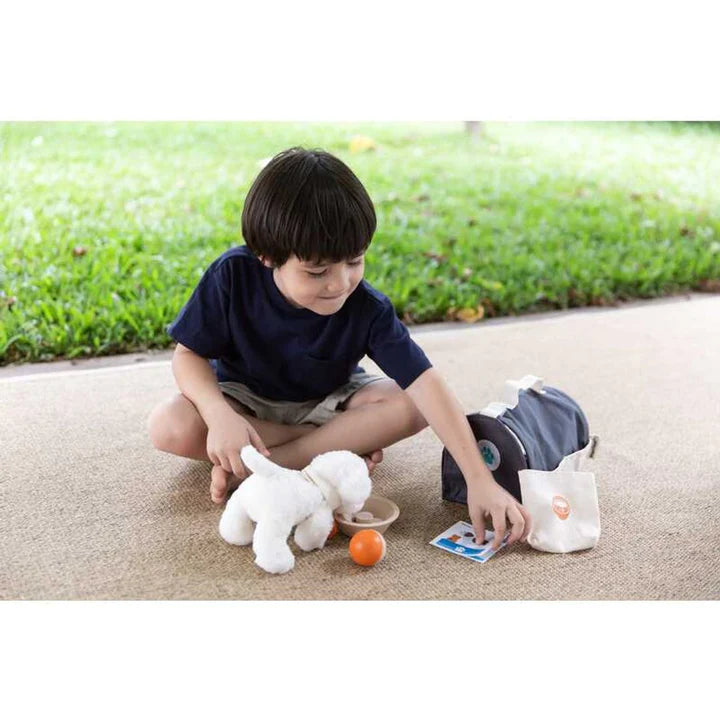 By taking care of their favorite furry pets, kids can learn pet responsibility and use their imagination at the same time.

+
Sustainably made in Thailand.
Includes a pet food, a bowl, a brush, a pet toy (ball), a collar, a pet passport, and a pet carry case.
Suitable for ages 3+.