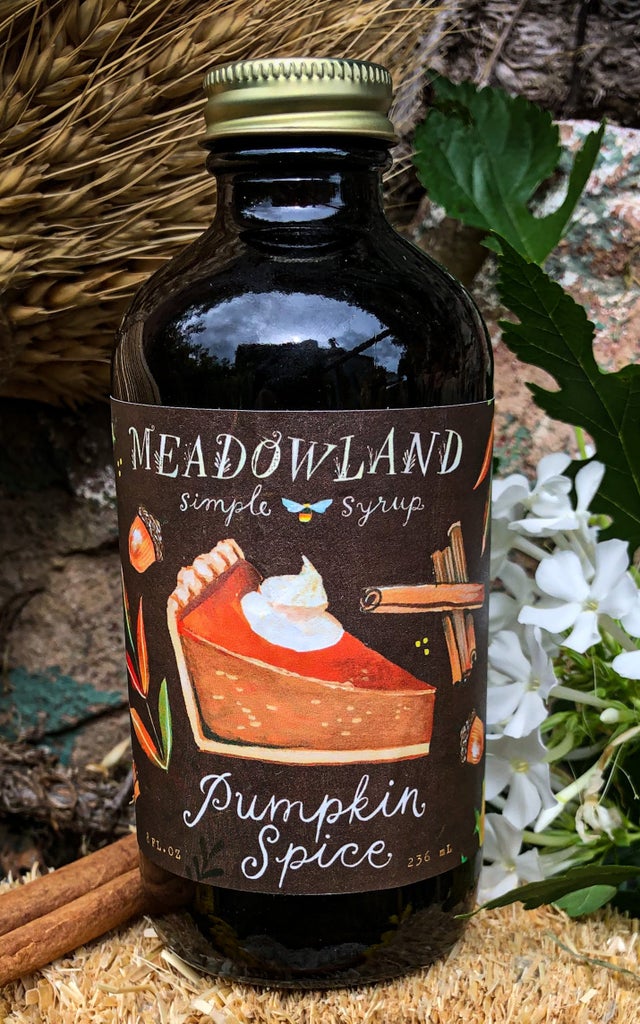 Oregon Pumpkin Spice Simple Syrup
Sweeten the season with handcrafted pumpkin spice simple syrup! Add to coffee, desserts and cocktails for a comforting treat reminiscent of gatherings with family and friends.
+
Tasting Notes: fresh pumpkin pie, warm cinnamon, crisp autumn leaves, afternoon glow  
Ingredients: pure cane sugar, water, clove, nutmeg, allspice, cinnamon, cream of tartar
236 ml (8 FL. OZ) of magical goodness!
Non-GMO, no artificial colors.
Made in the USA.