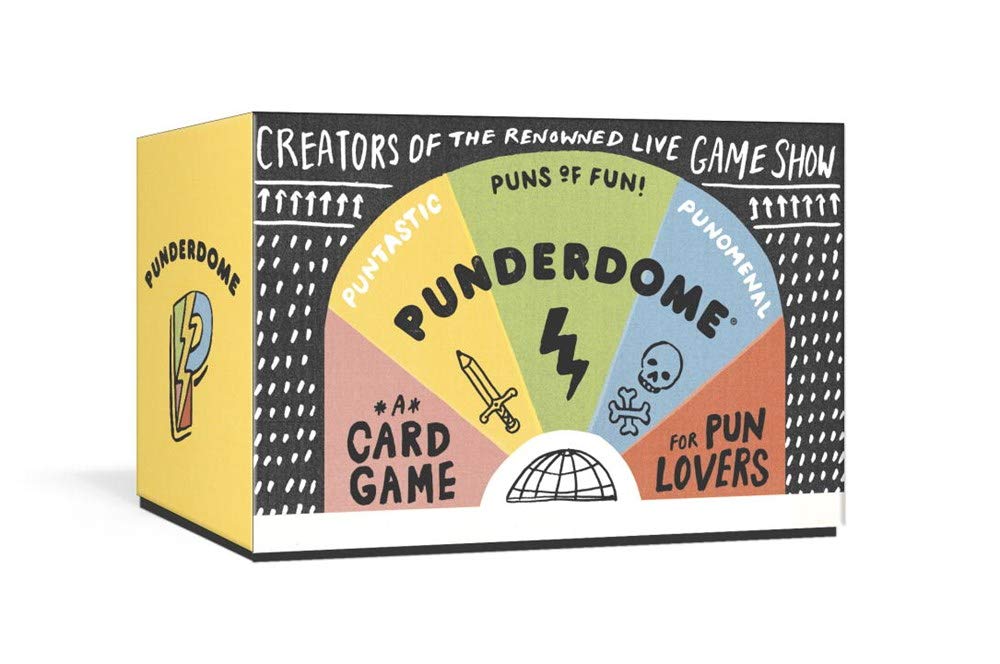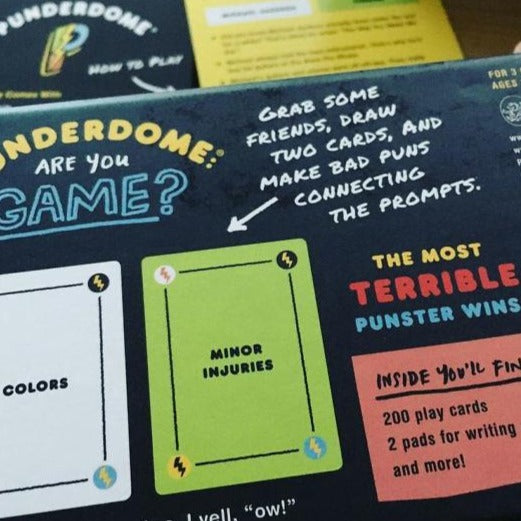 Two cards enter...pun comes out alive.
One part game, one part conversation starter,  this "punderful game" is perfect for friends and families, in person or over video chat. A player draws two prompt cards from the deck and reads them aloud to the rest of the group, who have 90 seconds to create a single, groan-worthy pun that combines the two prompts. The goal of the game? Have fun making bad puns. 
200 double-sided cards.
2 Mystery Envelopes with fill-in prize slips.
2 80-page pads for drafting puns.
1 instruction card and 1 pun example card.