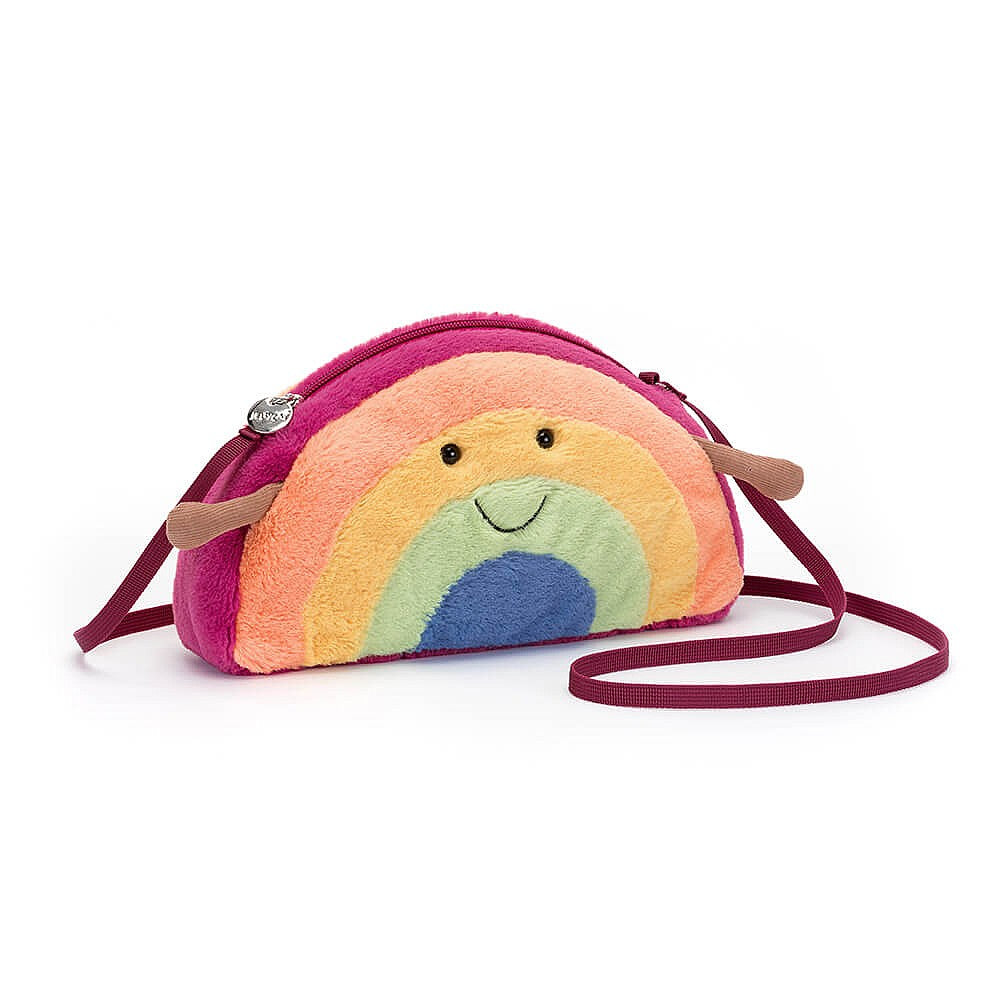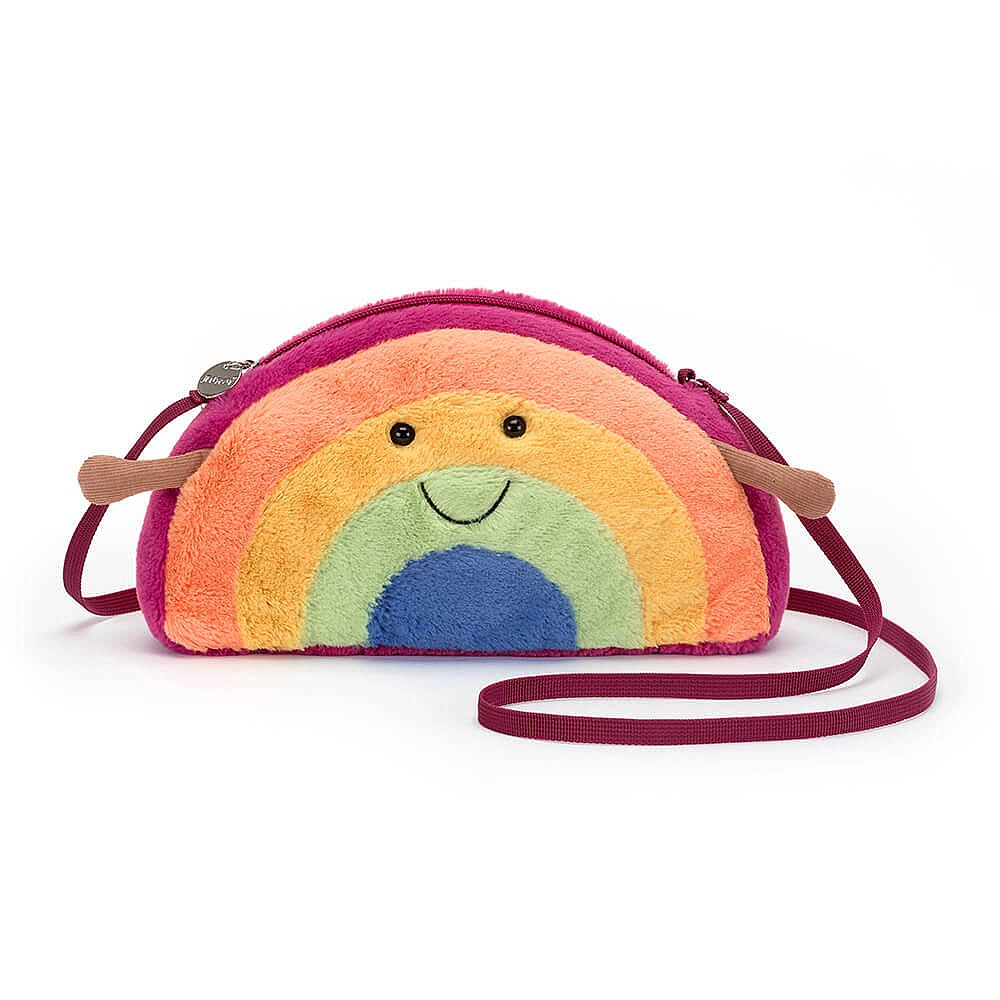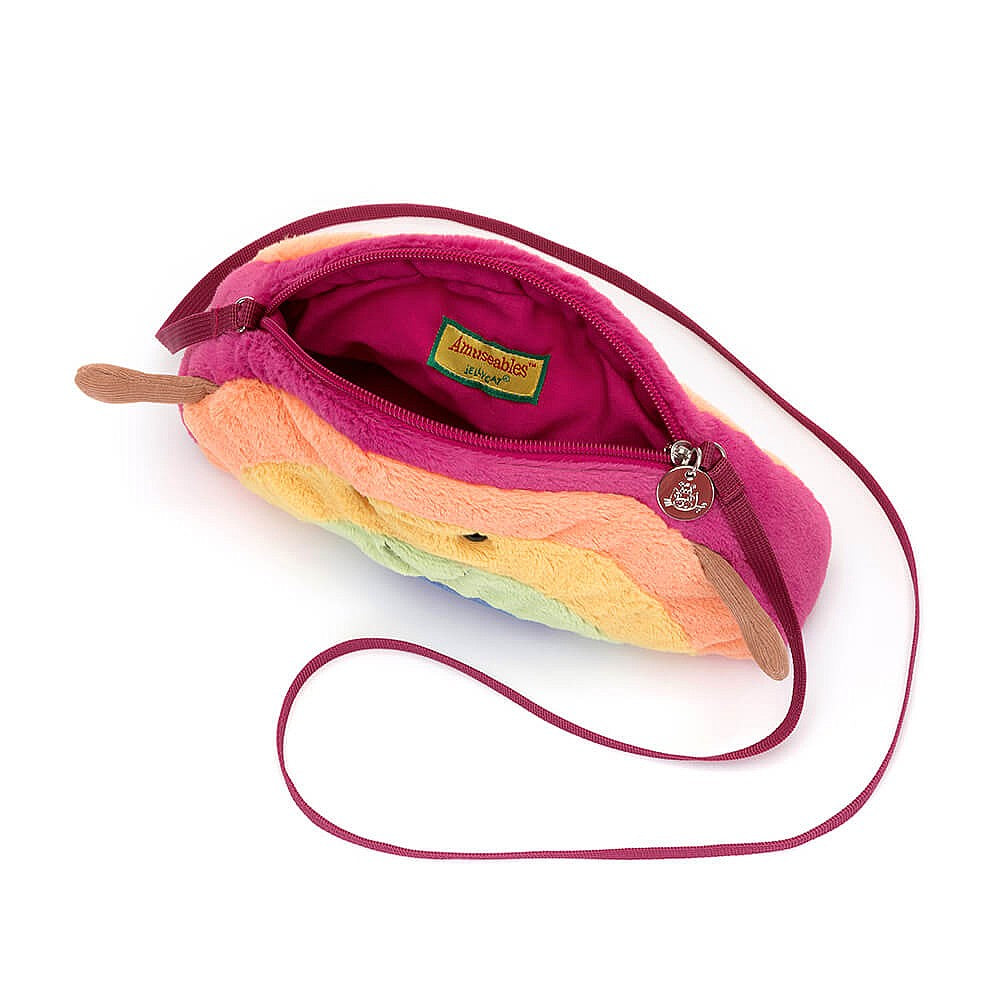 ♫ Sooomewheeere inside the rainbow... fiiind your keys! ♫

Jellycat started in London in 1999, and they quickly became one of our favorite brands, always combining super soft luxurious fabrics with adorably quirky designs. 
5" x 10"
Recommended for 3 years + due to strap.
Hand wash only; do not tumble dry, dry clean or iron.