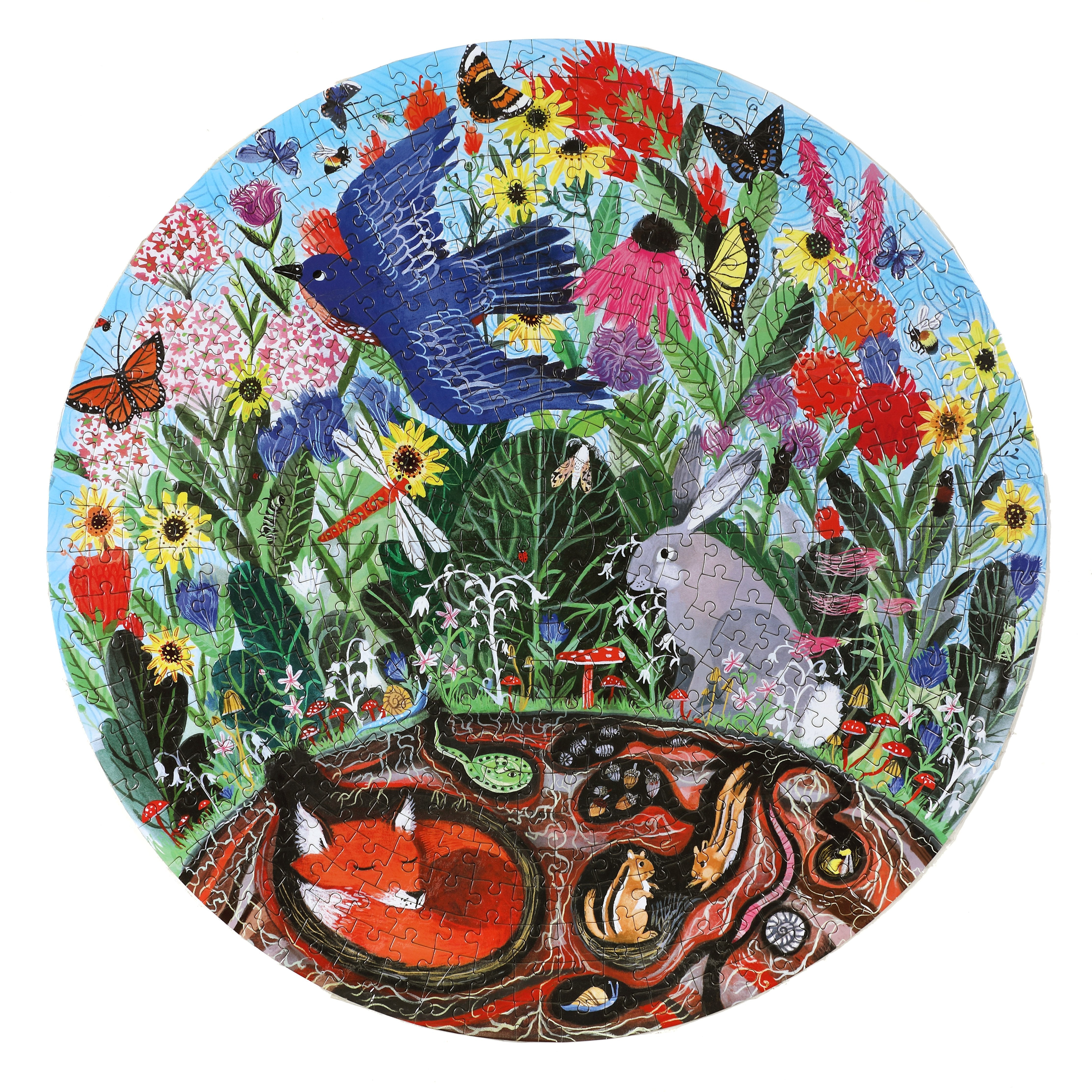 Rewilding is an ecologically responsible trend that encourages people to allow the natural, delicate ecosystem to flourish in their backyards, without constant manicuring. This illustration by Diana Sudyka features garden animals, feathered friends, flowers, and other small organisms living in a wild, natural habitat. 

With their vibrant, contemporary graphics, Piece & Love puzzles are our favorite line from eeBoo, a woman-owned company creating thoughtfully designed and socially-conscious puzzles for both children and adults.
+
500 fully interlocking pieces.
Printed with vegetable-based inks.
Thick, high quality 90% recycled board.