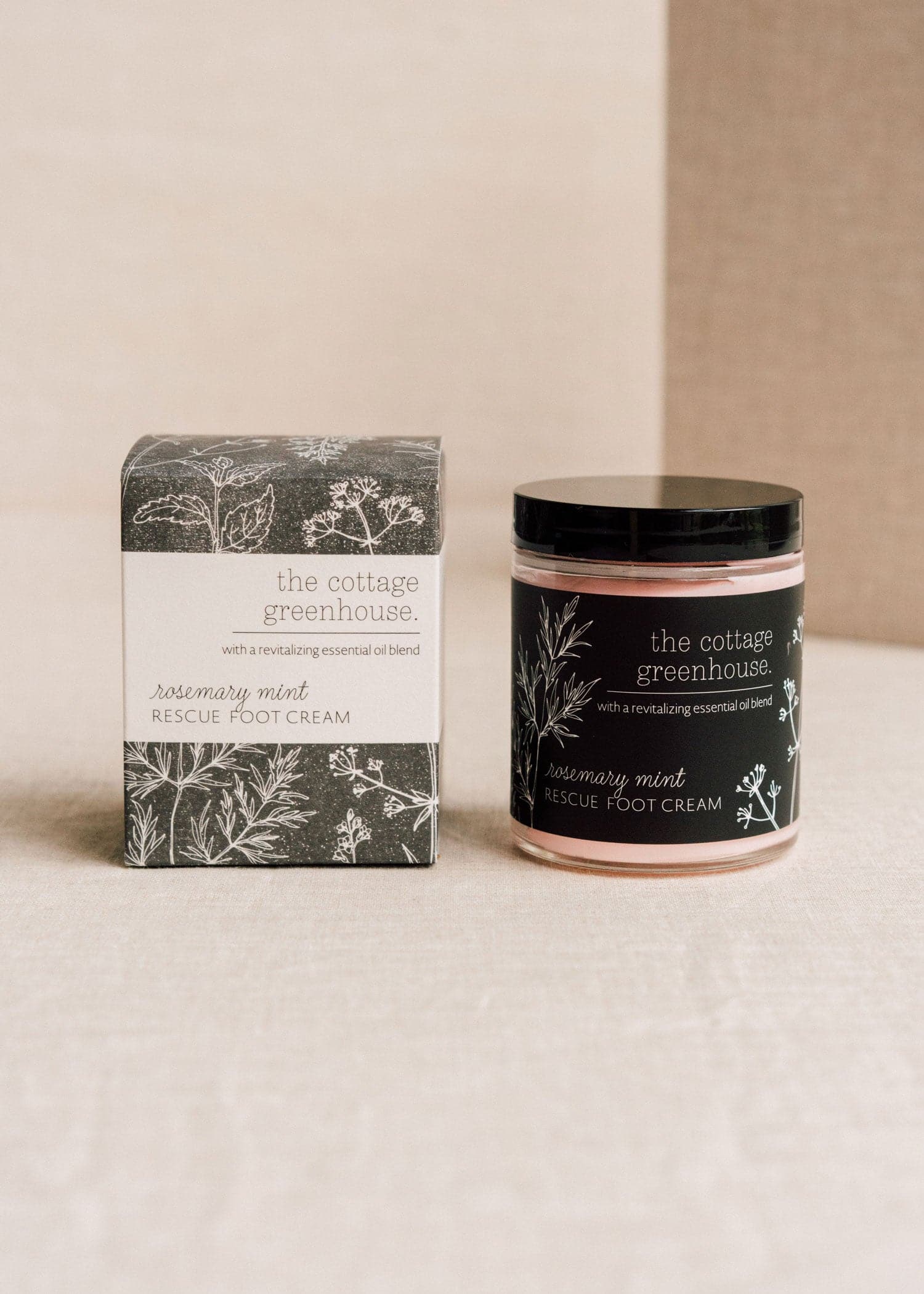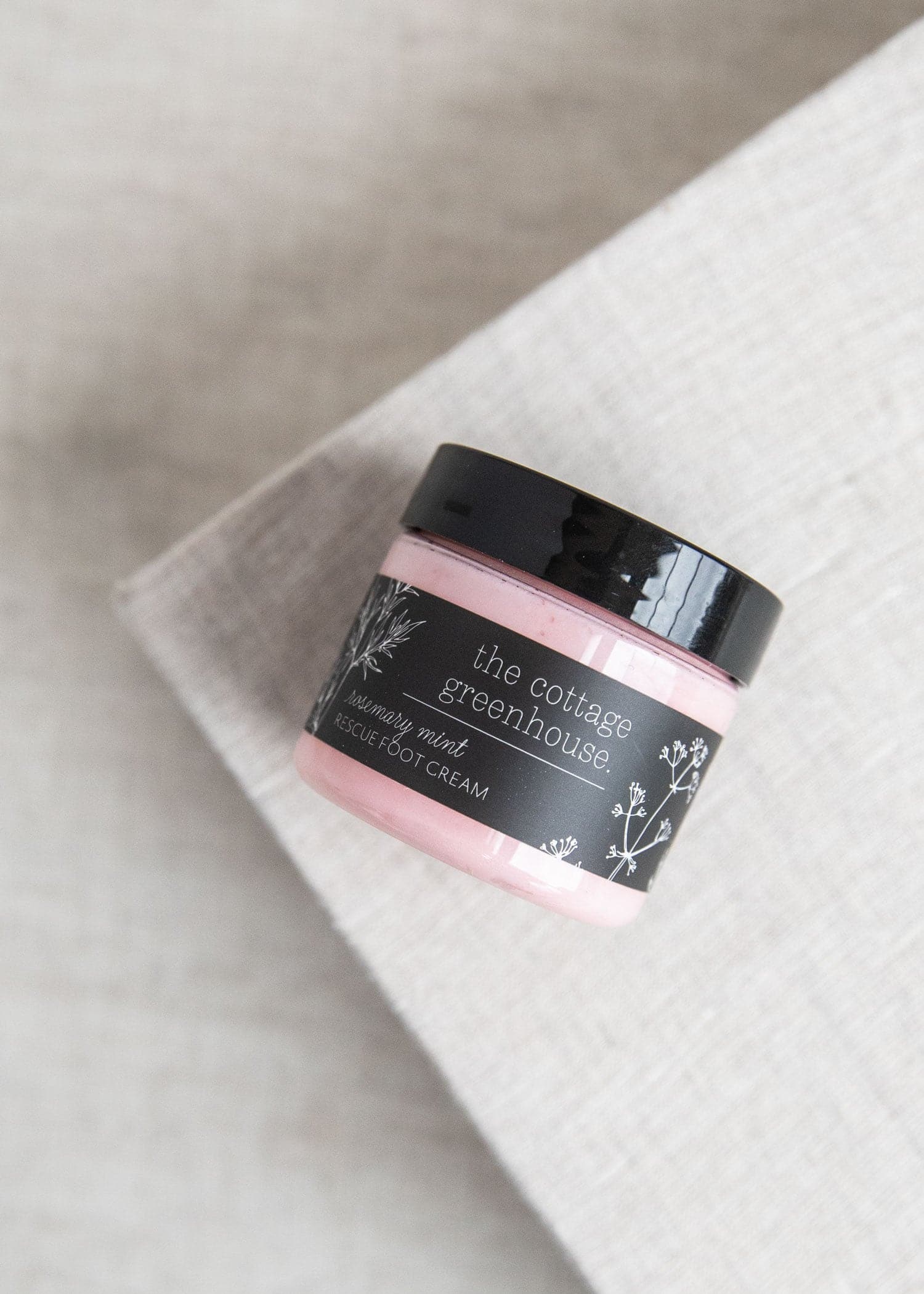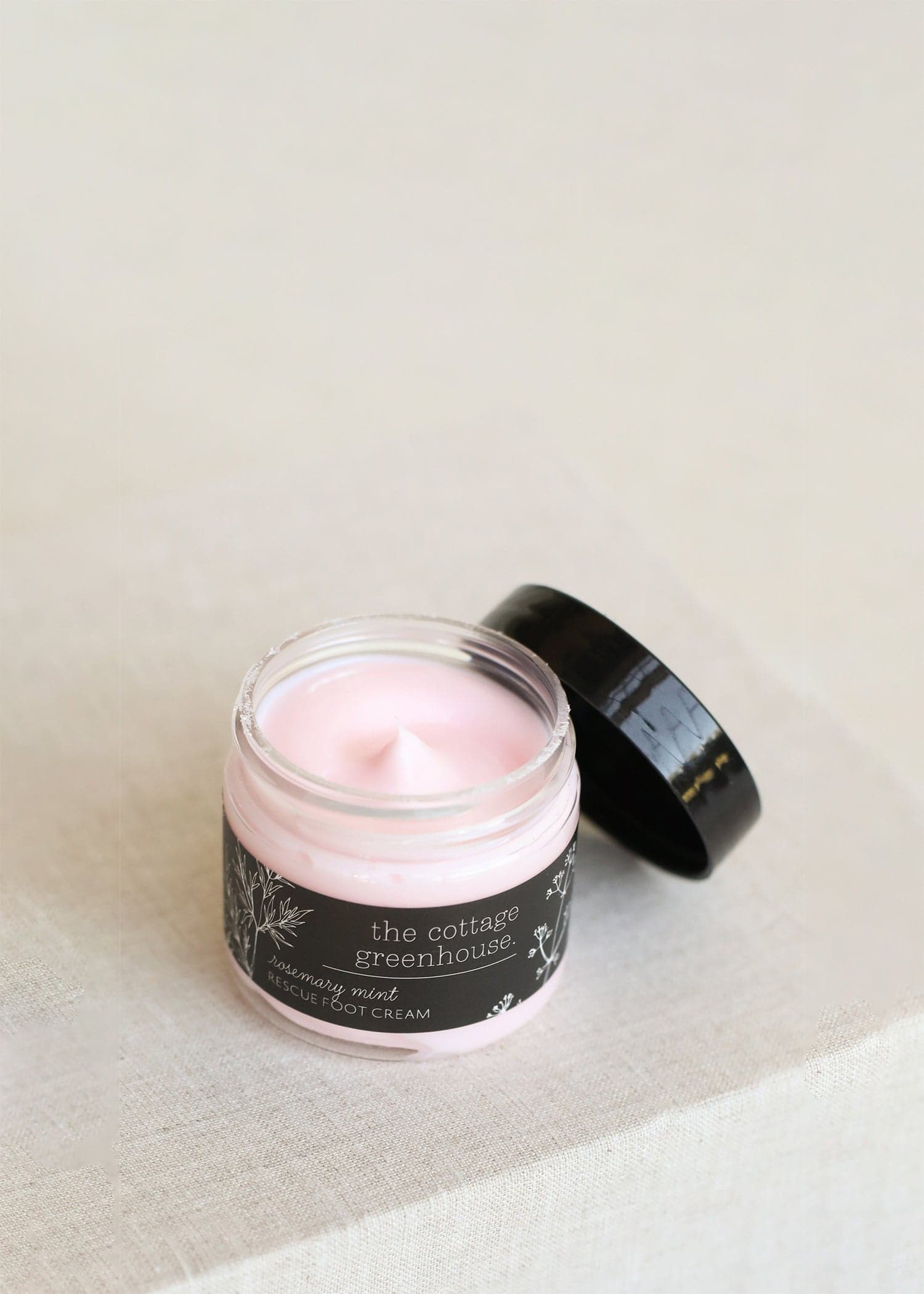 Rosemary Mint Rescue Foot Cream
Save your soles! Hot and bothered feet are comforted and cooled with a revitalizing blend of rosemary essential oil and a fresh peppermint kick. Oh-so-rich and conditioning beeswax & jojoba leave your feet refreshed and super soft.
Shea Butter, Mango Butter & revitalizing blend of essential oils and fresh Peppermint.
6 ounces.