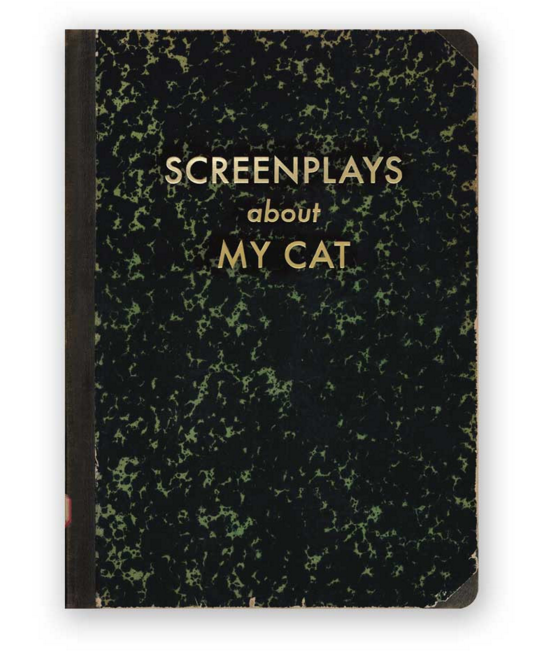 Screenplays About My Cat Journal
Inside the vintage looking cover, you'll find clean, creamy, off-white 80 lb. paper that is acid free – perfect for writing, drawing, collage – or a few purrfect screenplays.
+
120 lined pages.
Gold foil stamped cover.
5" x 7"
Binding lies flat when open.