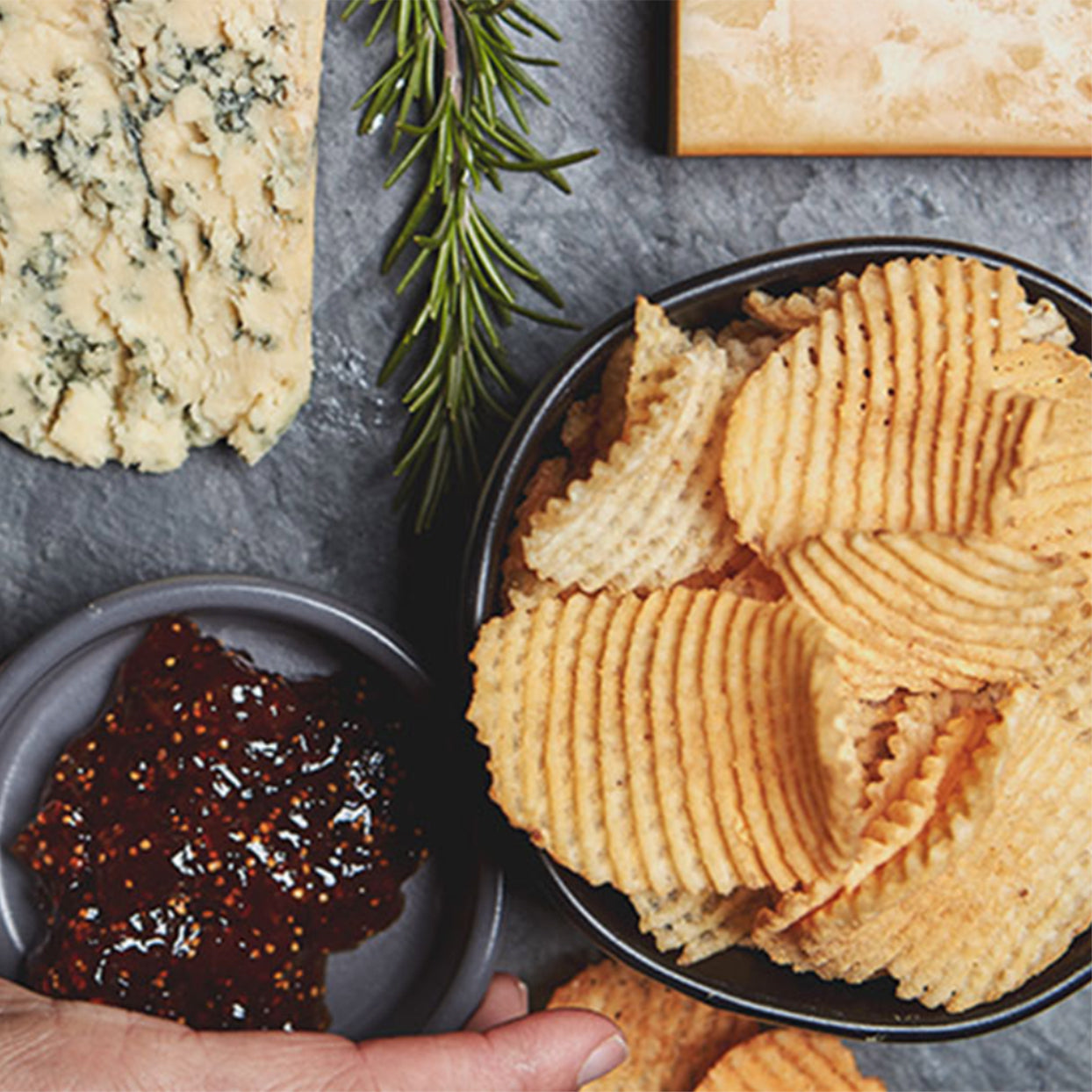 Serrano Cheddar Wine Chips
Wine Chips are simple, portable, dip-able and endlessly snackable cheese-laden chips to pair with your favorite wines.
Paired with the deliciously sharp cheddar cheese sourced from Racine, Wisconsin, Serrano peppers create a spiciness and even a smokiness that make for an unforgettably powerful and cheesy taste experience. Wonderful when paired with any Cabernet Sauvignon or full-bodied red of choice!
+
3 oz.

Made in United States of America