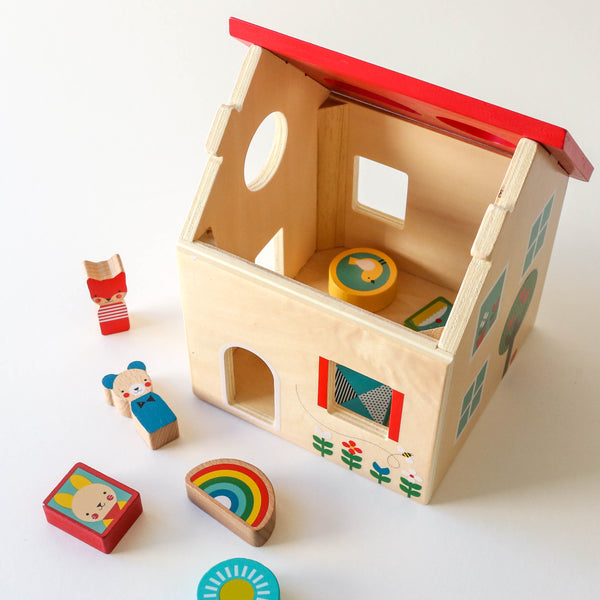 Shape Sorter Wooden Play Set
Little ones can get their house in order with this shape sorter wooden play set from Petit Collage. With bold colorful shapes and cheerful animal friends, this wooden shape sorter house is a perfect fit! 
+

Set includes a wooden house and nine chunky wooden shapes.
Made using FSC wood.
Perfect for ages 18 months and up.