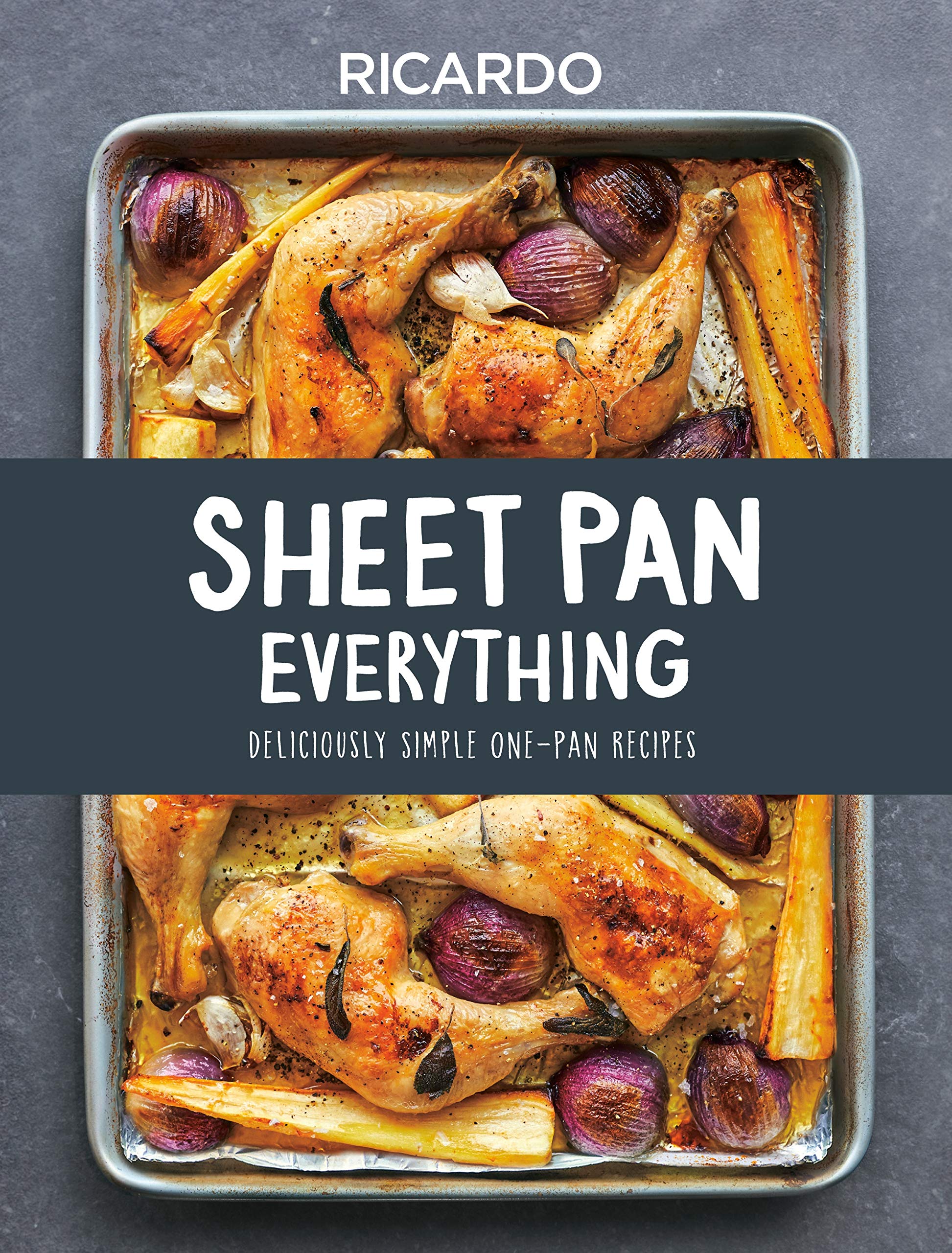 In the latest cookbook from Ricardo and team, you will find fuss-free, one-pan recipes the whole family will enjoy. Worried about what to make for dinner after a long busy workday? Take the stress out of cooking with these one-pan recipes! Lacking inspiration for flavorful meals the whole family will enjoy? Let the sheet pan will be the hero of your every meal! Love cooking, but hate cleaning up? Sheet pan meals are easy to make, and even easier to clean up!

In this simple, beautiful, well-balanced cookbook, you will find more than 75 easy-to-follow recipes that are ready in a snap. Sheet Pan Everything has recipes that the whole family will enjoy, as well as strategies for how to plan your family's meals for the week. Inside are delicious recipes for any gathering, like Chicken Wings and Cauliflower with Honey-Mustard Sauce; Cheesesteak Subs; Parmesan-crusted Pork Chops; Cauliflower Tacos; Cheddar, Bacon and Baguette Strata; Beet, Chickpea and Pomegranate salad; Sheet Pan Raclette; Frangipane and Pear Tart; and Giant Ice Cream Sandwich.

With recipes for weeknights, brunch, snacks, sweets, and entertaining, Sheet Pan Everything will inspire you with whole new ways to use your sheet pan!
+
Hardcover.
216 pages.