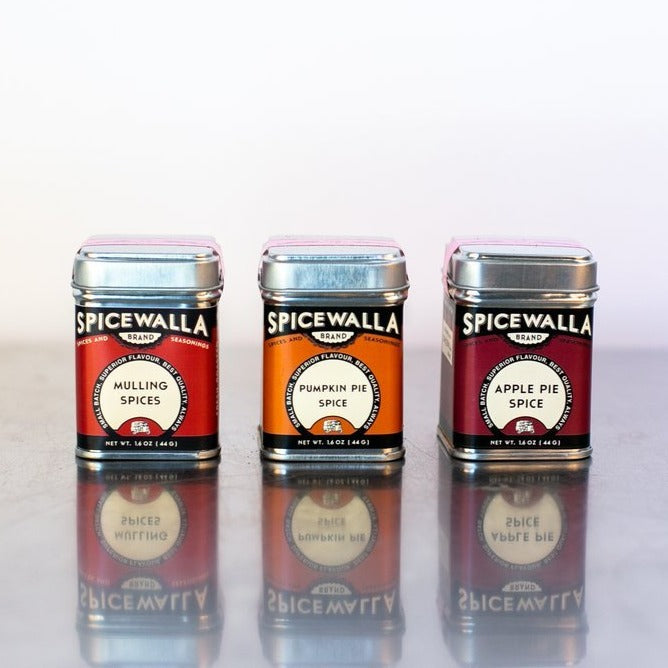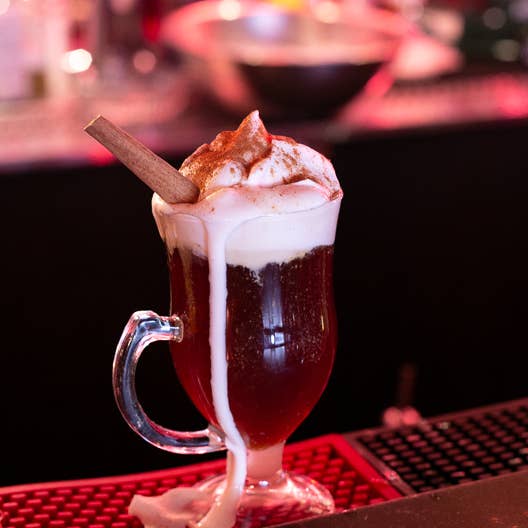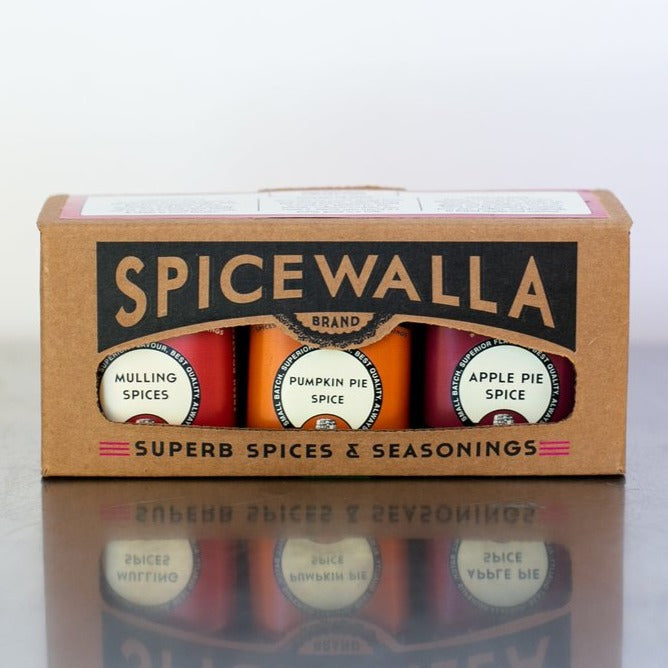 Spicewalla Holiday Gift Pack
Throw another log on the fire, and turn on that Mariah Carey Christmas jam, the Spicewalla Holiday Collection is here. These three blends promise to capture your favorite holiday flavors, all while using the best quality ingredients. FOOD Network calls this a "Hostess Gift More Thoughtful Than Wine."
+
Apple Pie Spice

The name says everything, but apple pie isn't all you can use this blend of cinnamon, nutmeg, ginger, and cardamom for. Warming and cozy, it would be just as stellar stirred into a summer blackberry jam as it is in classic apple cider doughnuts or steamy hot cider. It's also a handy pre-made mix to have on hand for sprucing up smoothies, popcorn, or even your mood—this fragrant blend is primed for aromatherapy. 
Pumpkin Pie Spice
Feel that chill in the air? Hear the sound of Ugg boots crunching leaves? The static electricity of your favorite fleece vest? It's fall and that means bring on the pumpkin everything! Our pumpkin pie spice blend is a warm mix of fall flavors that can be effortlessly added to your favorite baked goods. From the obvious, pumpkin pie, to oatmeal cookies, cheesecake, and pumpkin bread. We've also heard its pretty good in a latte.
Mulling Spice

Ho-ho-hold that mug steady and get out your favorite ladle. Whether you're serving the kiddos hot apple cider, or celebrating the Yuletide with a steaming pot of Wassail, this mulling spice blend will be sure to bring the warmth and cheer to your kitchen. With flavors of allspice, clove, cinnamon, and hints of orange citrus, don't limit yourself to adding this aromatic concoction to just hot beverages, grind them up and add a dash to your gingerbread cookie recipe, or simmer with syrup for mulled spice pancakes!