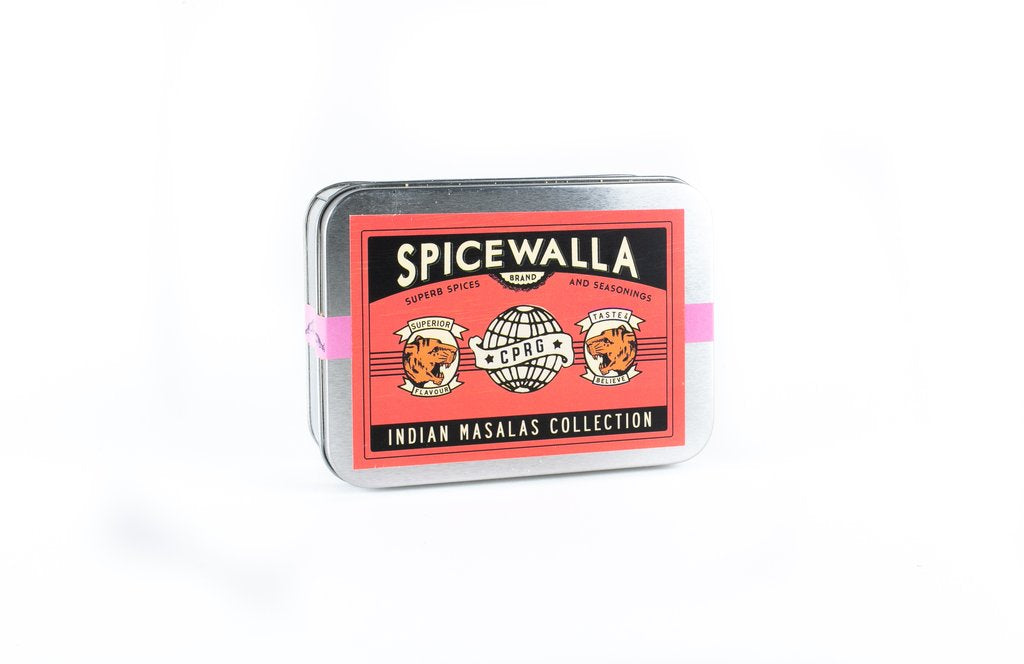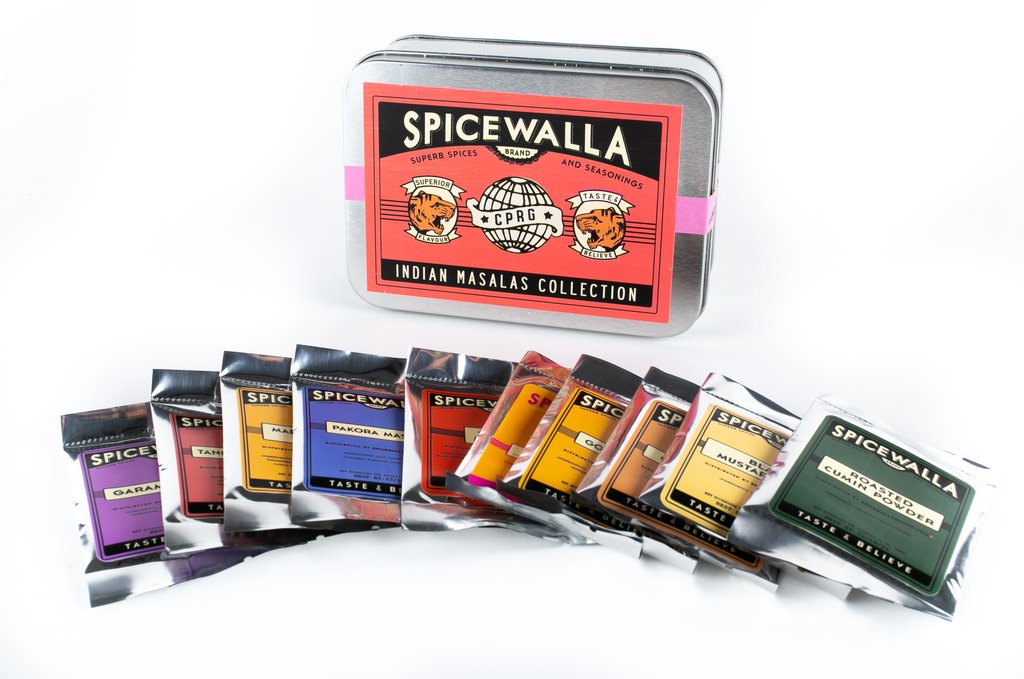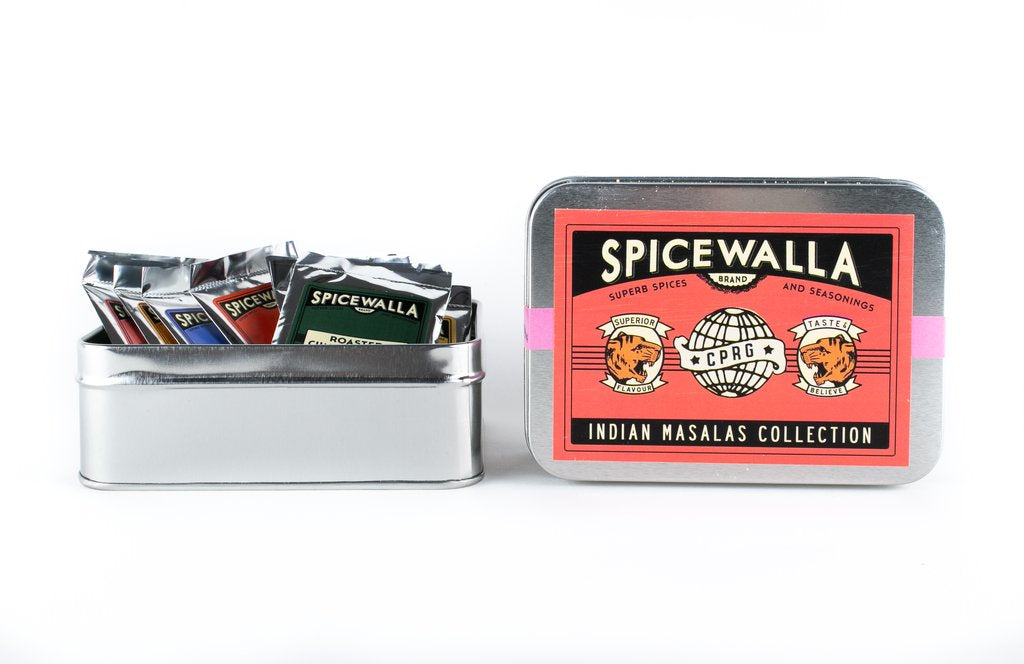 Spicewalla Indian Masala Tasting Collection
Spicewalla tasting collections are a great way to try a lot of new high-quality spices without having to purchase a large quantity. Each tin comes with a variety of spices packed in individual foil sachets. The Indian Masalas Tasting Collection includes an assortment perfect for trying your hand at some tasty Indian dishes.
+ 
The collection includes: Garam Masala - Tandoori Masala - Madras Curry Powder - Pakora Masala - Chaat Masala - Ground Turmeric - Golden Milk - Chai Masala - Black Mustard Seeds - Roasted Cumin Powder.