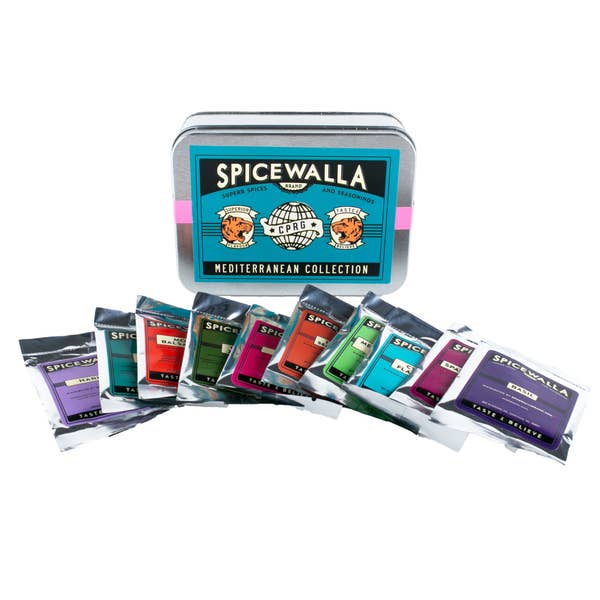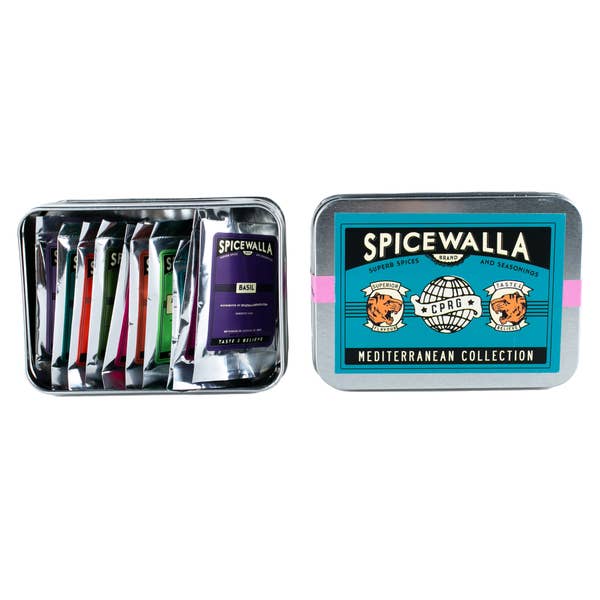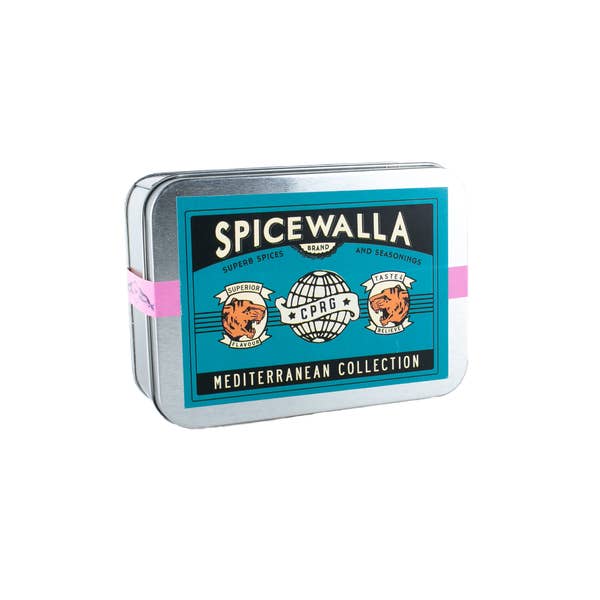 Spicewalla Mediterranean Tasting Collection
Spicewalla tasting collections are a great way to try a lot of new high-quality spices without investing in large quantities. They make a splendid gift for anyone who enjoys exploring new cuisines. An assortment of herbs and spices come individually foil-wrapped in a charming tin.
+
The Mediterranean Collection includes: Harissa - ras el hanout - Modena balsamic rub - green za'atar - za'atar - Tuscan seasoning - Mediterranean oregano - Cyprus flake salt - Spanish paprika - basil.