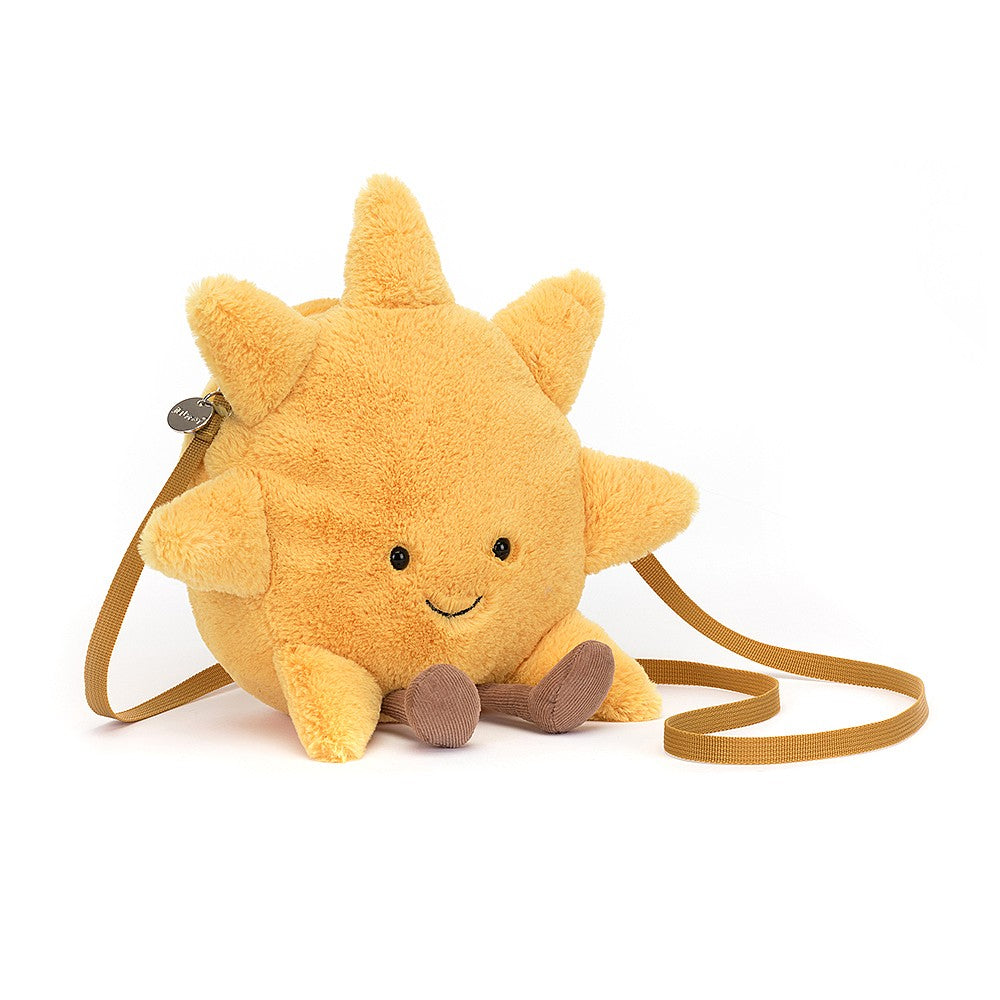 When the sun comes out, you're ready to go!

Jellycat started in London in 1999, and they quickly became one of our favorite brands, always combining super soft luxurious fabrics with quirky designs. 
9" x 10"
Recommended for 3 years + due to strap.
Hand wash only; do not tumble dry, dry clean or iron.