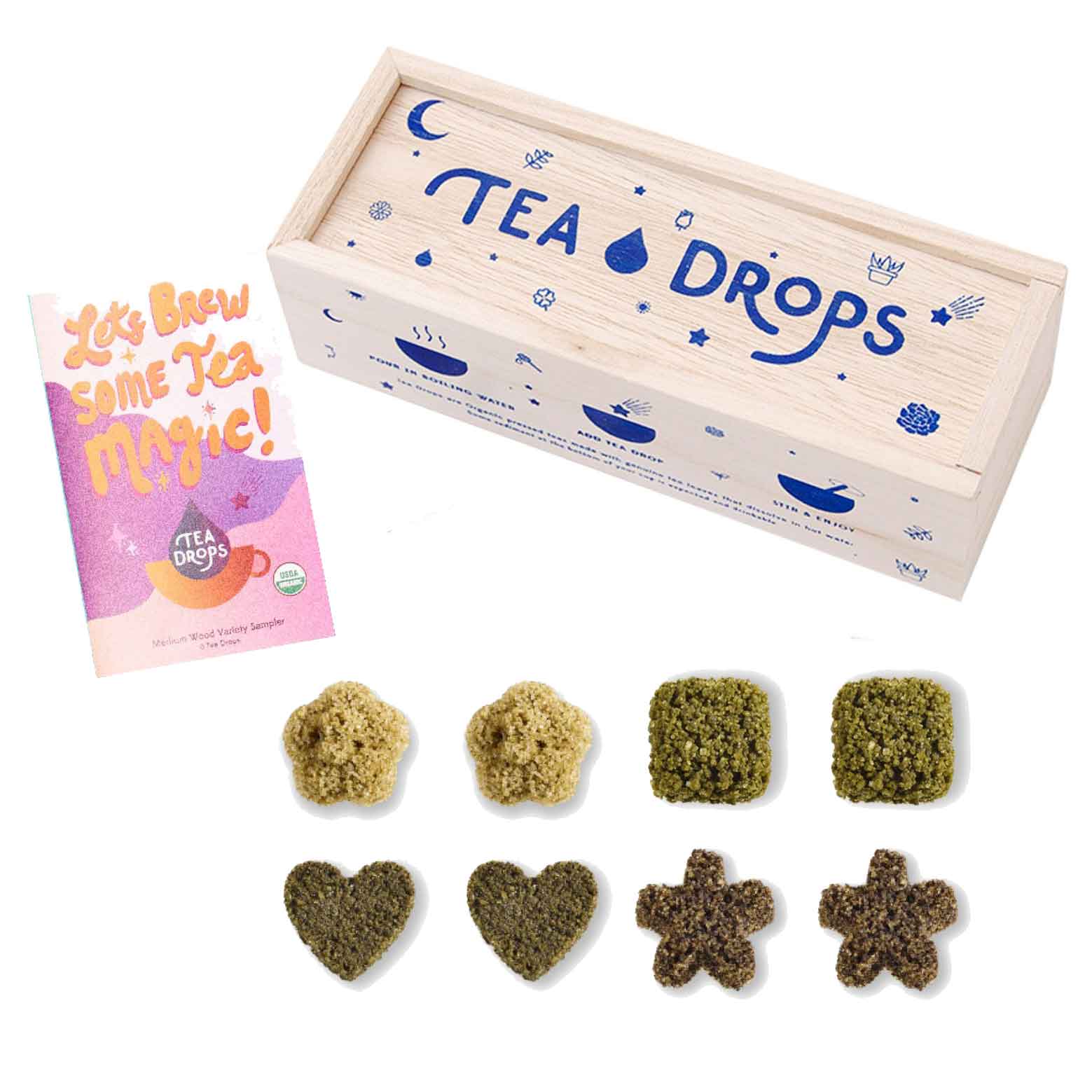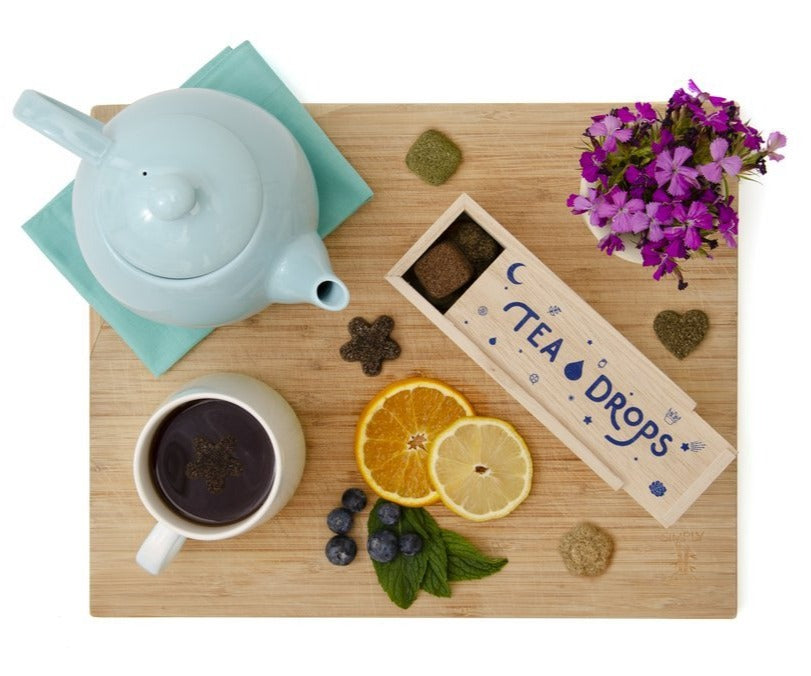 Skip the arsenal of steepers, tools, and tea bags with these happy, dissolvable, fun-shaped tea drops. With nothing more elaborate than a cup of hot water, these organic morsels of finely-sourced tea, sugar, and aromatic spices meld in perfect harmony to create a blissful tea blend that can be enjoyed any time, anywhere. The sampler set includes 2 drops each of: citrus ginger, rose earl grey, sweet peppermint, and matcha green tea, all in a keepsake wooden box. It's tea magic, not tea bags!
8 individually wrapped servings in a reusable wooden gift box.
Fair Trade certified.
Purchase supports the Thirst Project.