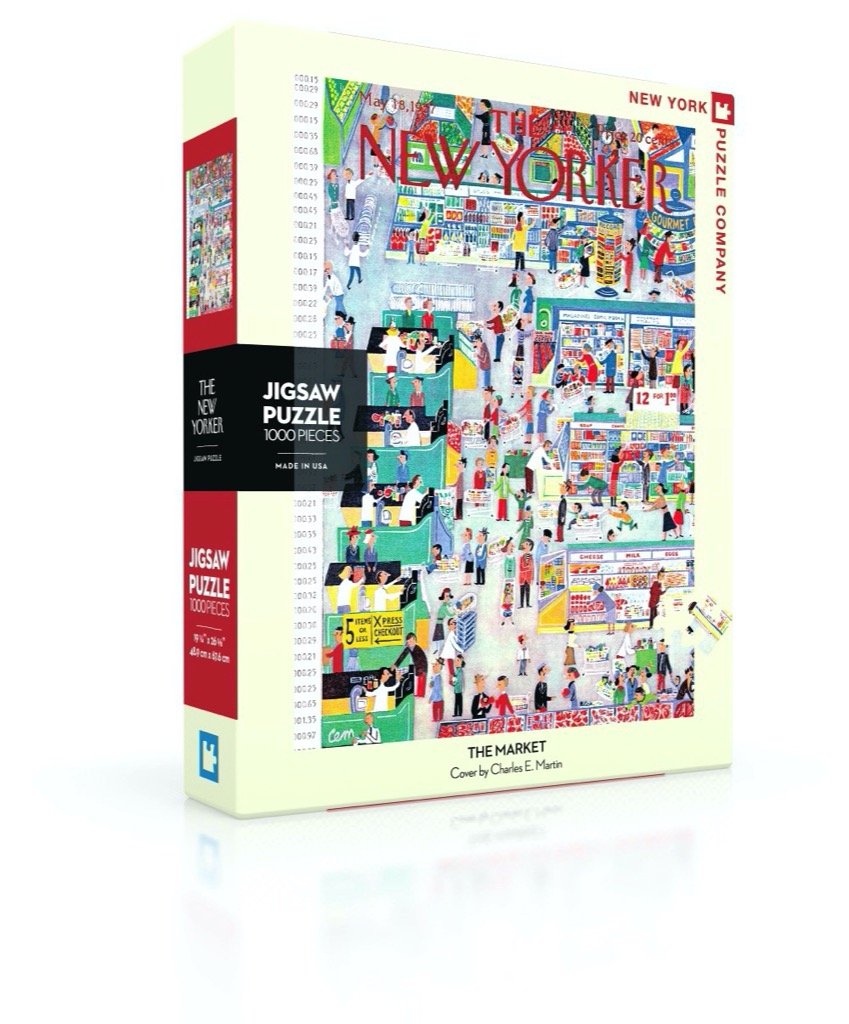 A view of a bustling grocery store from 1957. Kids push carts, couples compare prices, and employees restock shelves. A little slice of life that remains mostly unchanged over 60 years later.
New Yorker Cover by Artist Charles E. Martin, originally published on May 18th, 1937
+

1000 pieces.
Finished Puzzle Size: 19" x 26"
Linen Style Finish to reduce glare
Made in USA.