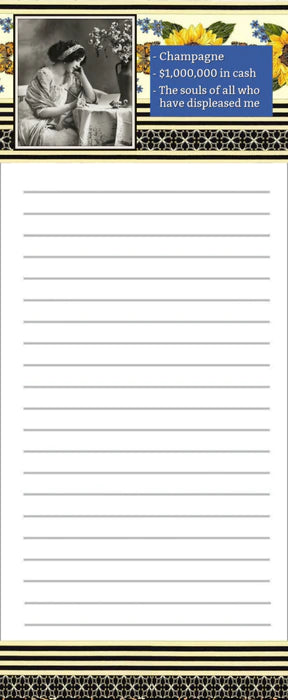 The Souls of All Who Have Displeased Me-Magnetic Notepad
You need a list to remember  these things as well as aby provisions. Stick it on your fridge!  Will you never run out of milk again? We can't promise that but the odds will certainly be in your favor. 
50 lined pages.
3.5" x 8.5"
Printed in New York on 100% recycled paper.