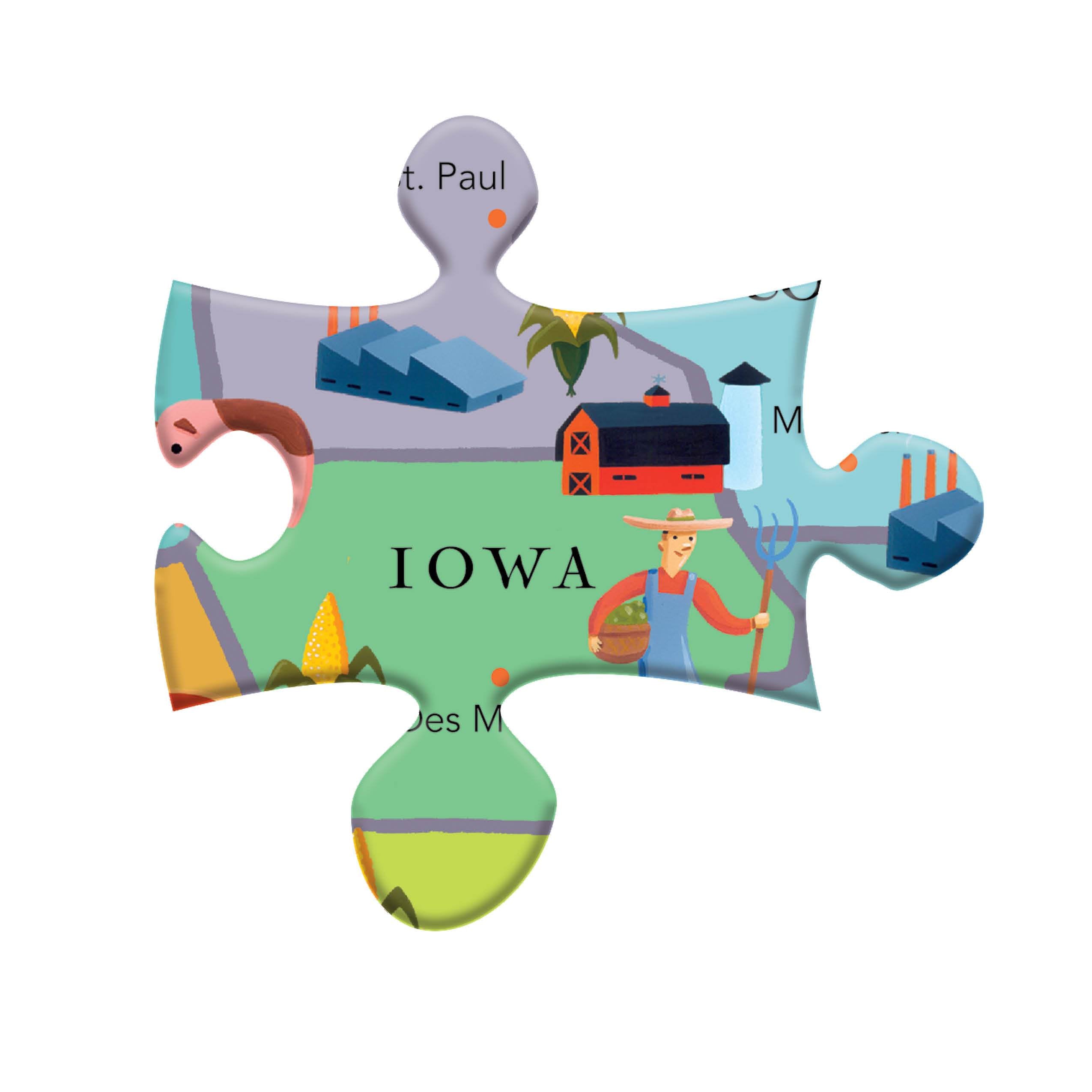 This Land Is Your Land 100 Piece Puzzle
A 100-piece jigsaw puzzle is an ideal format for transitioning from simple children's puzzles to more challenging adult jigsaw puzzles. They offer a screen-free, relaxing way to practice patience and concentration while sharing a gentle cooperative activity with friends and family. This one explores every corner of our United States.
+
27 x 18 inches.

Glossy, sturdy pieces - and minimal puzzle dust!

Full-color image reference print included inside.
Artwork by Dan Yaccarino.