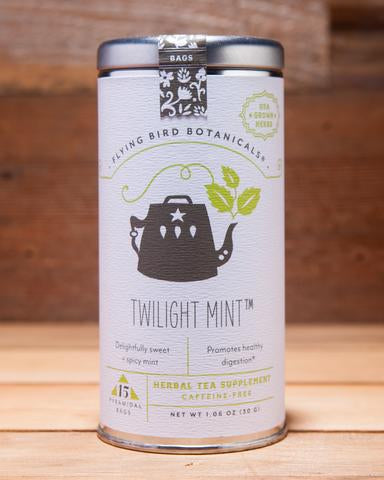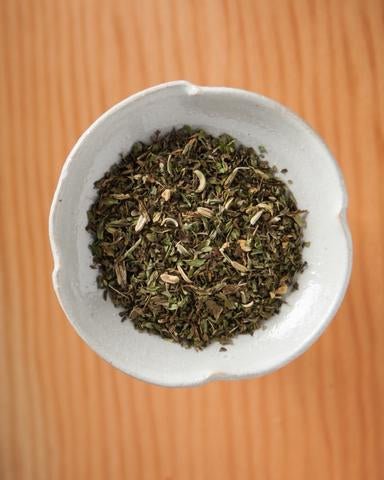 Organic Herbal Tea: Twilight Mint
Delightfully sweet + spicy mint blended for delicious sipping and to promote healthy digestion.  Perfect at twilight or any time of day.
15 biodegradable tea bags.

Caffeine-free.

Organic peppermint, organic spearmint, organic fennel, organic ginger, organic stevia.

At home in the Pacific Northwest, Flying Bird Botanicals works with over a dozen farms to source the highest quality, freshest herbs available while building meaningful relationships with local growers. Inspired by ancient herbal wisdom, their original tea blends are crafted to offer comfort and nourishment with every delicious sip.