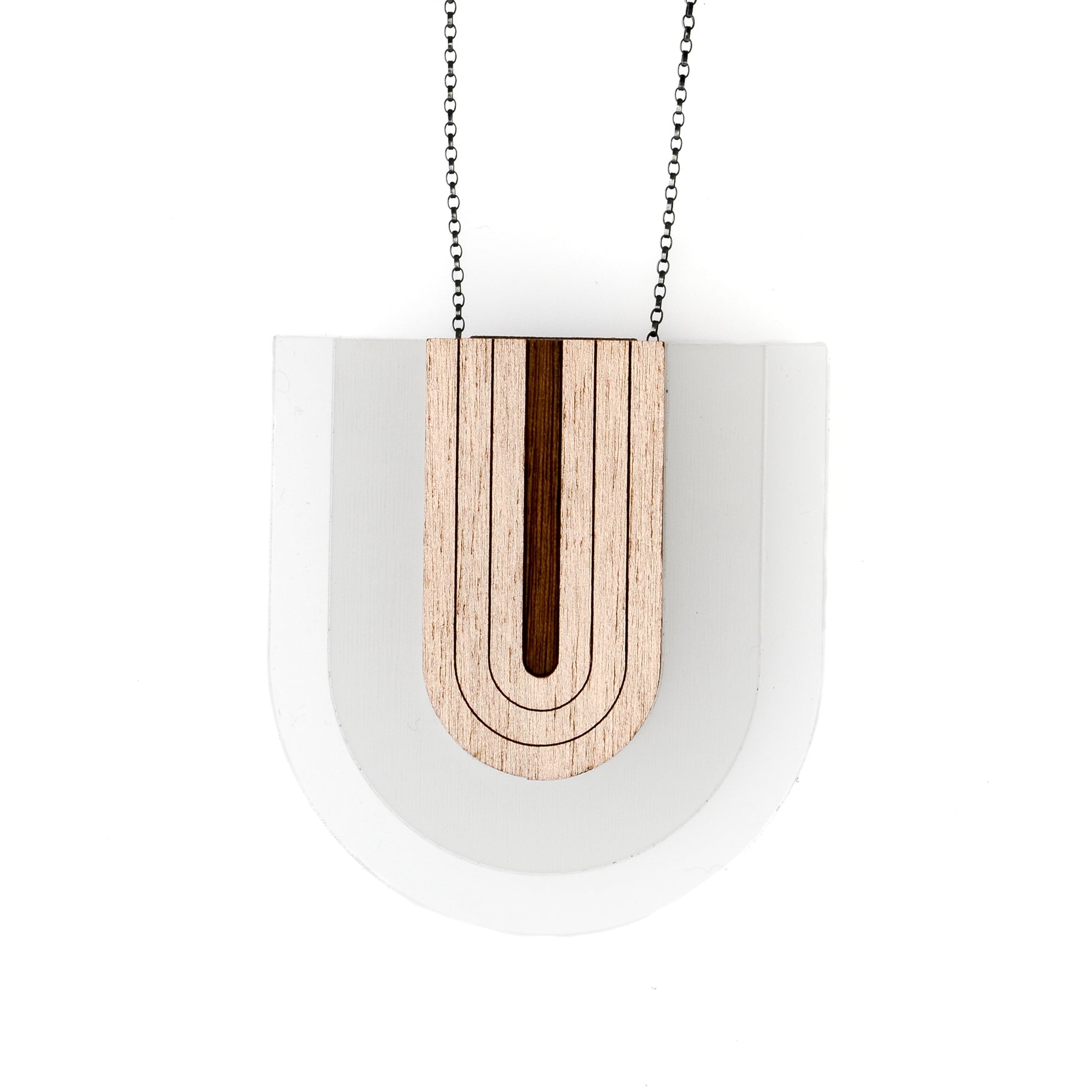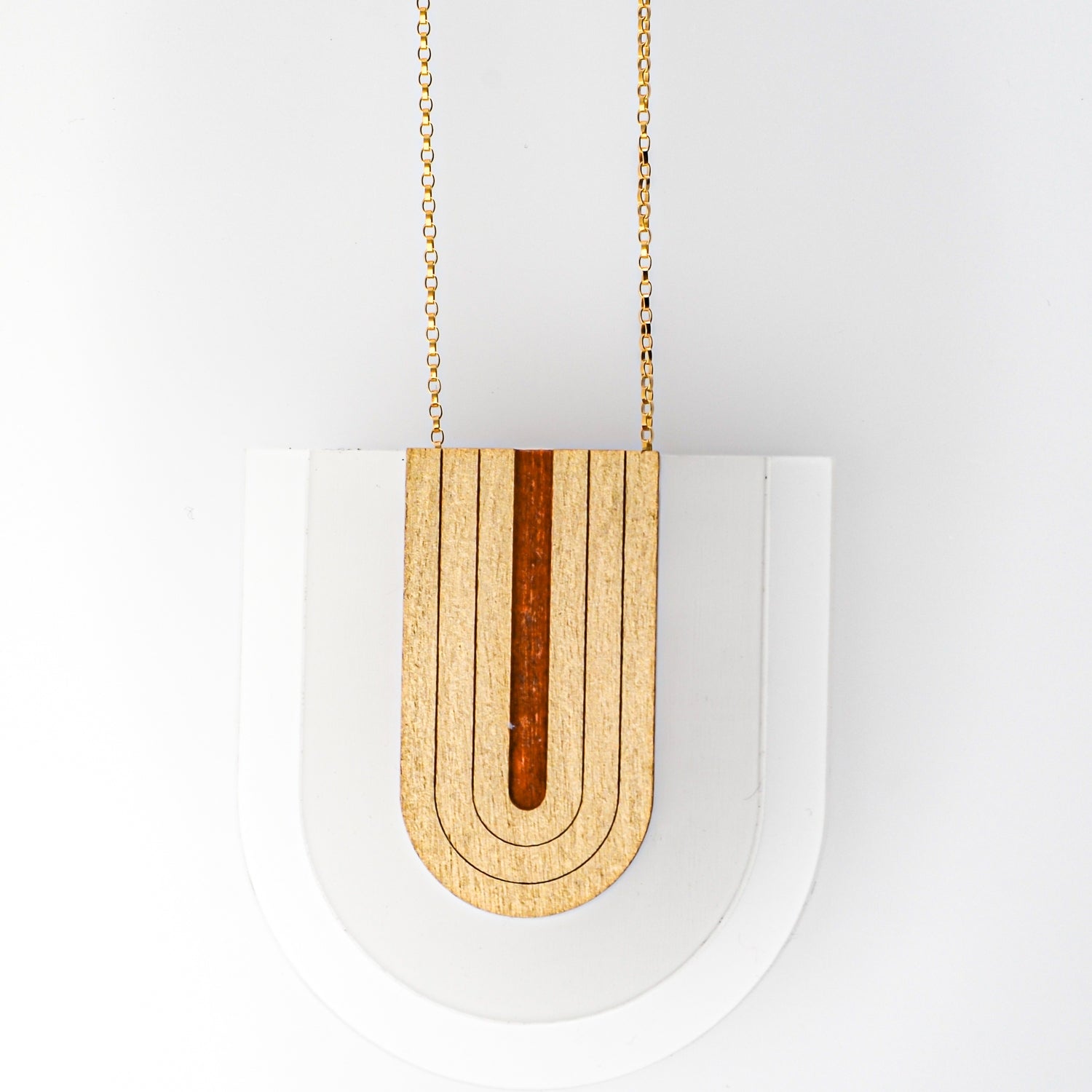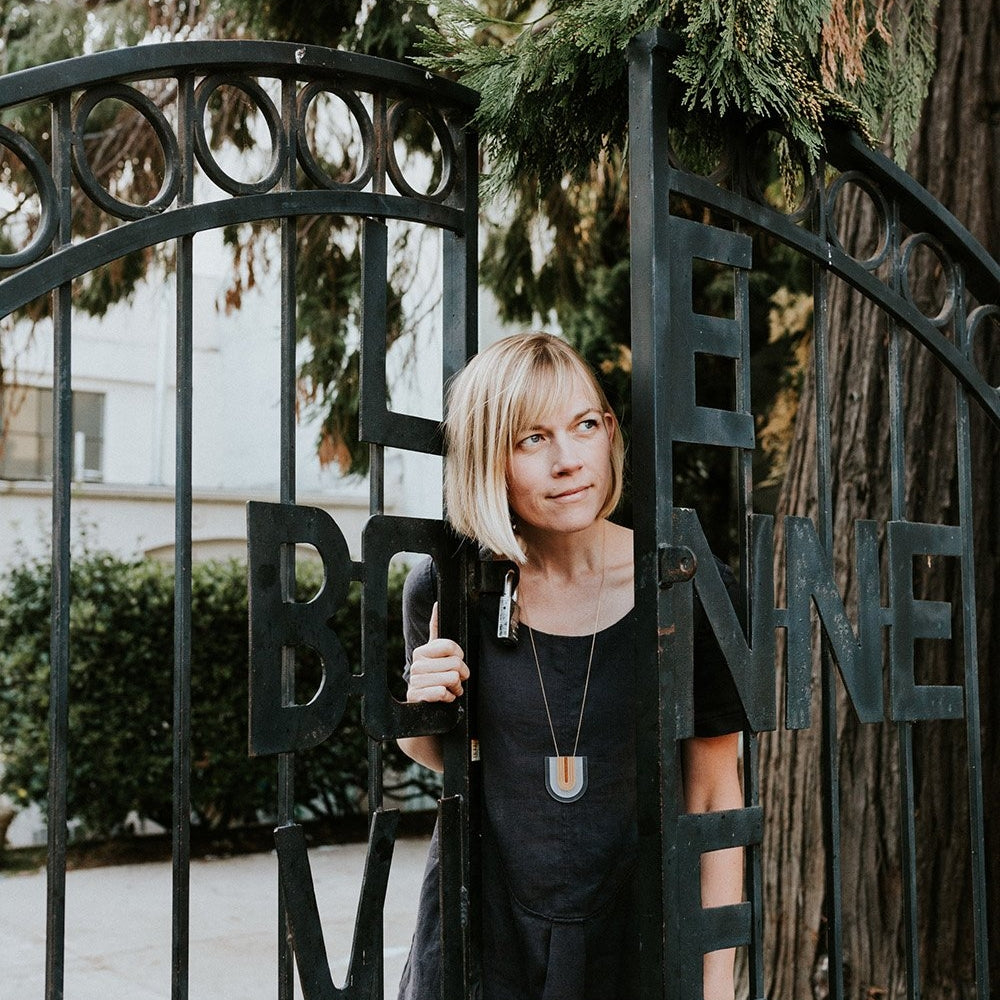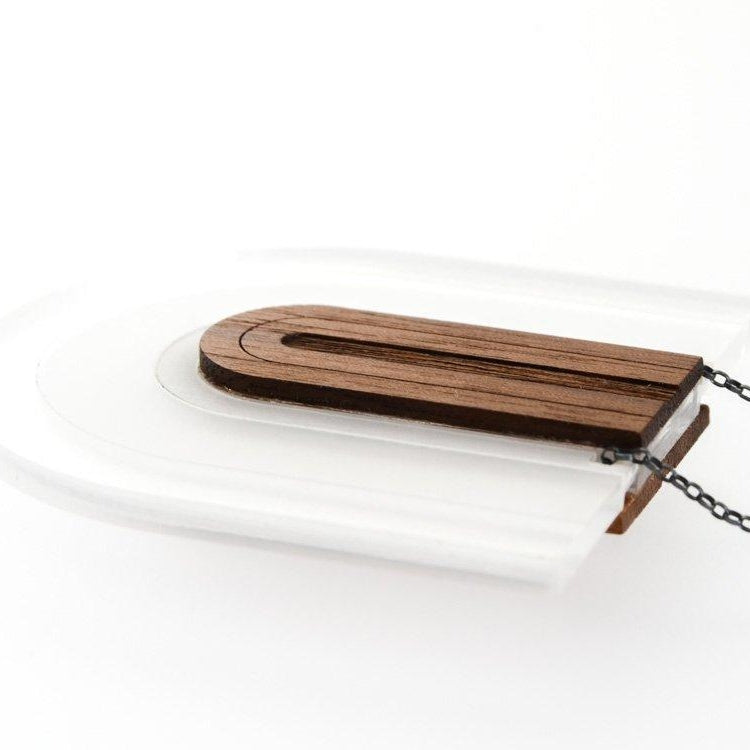 Inspired by architect Frank Lloyd Wright, the Ulla Necklace is a masterpiece of subtle texture and form. Solid, American-sourced hardwood nestles in a dramatic swoop of acrylic. It's a little natural + a little hyper-modern, a little translucent and a little opaque, a little sparkly surface and a little deep warmth - and altogether a LOT of style.
+
Measures 2" square + finished on a 28-30" rolo chain in gold-fill or oxidized silver.
Reversible for your non-shiny moods.