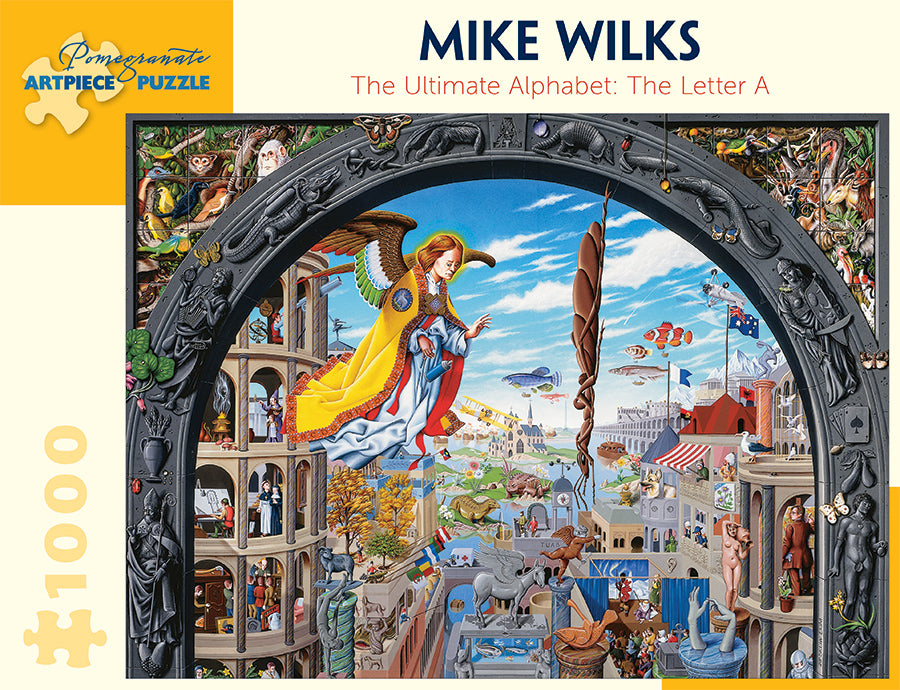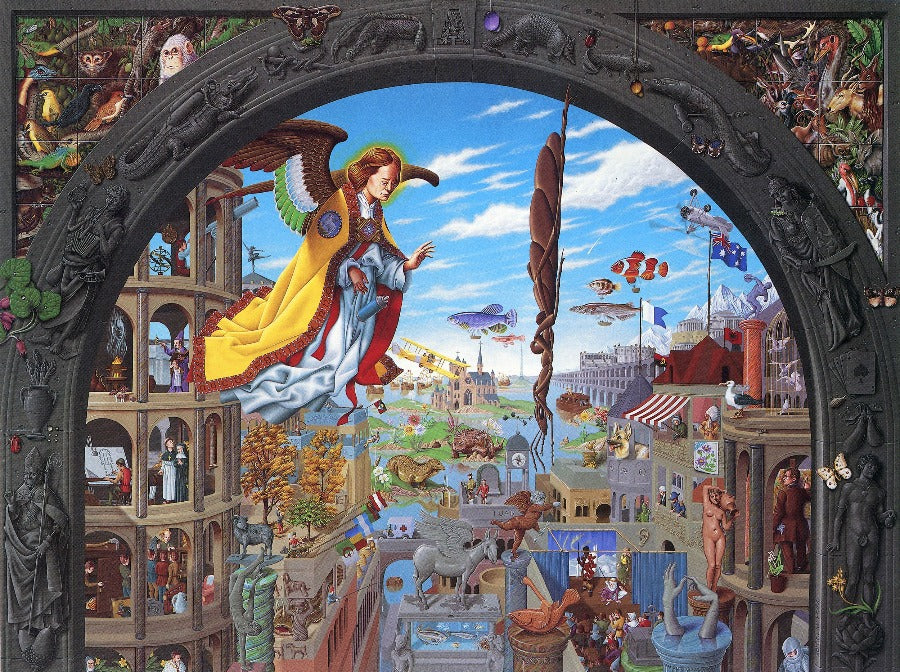 Using work from both contemporary and classic artists, Art Piece puzzles are beautifully complex and, when complete, literal works of art. Artist Mike Wilks has a challenge for you: "Try to spot an amputee (he is also an athlete), an abbey, an apricot, an atlas, an artilleryman and his ammunition, an aardvark, an autogyro (why should it be upside down?), an ark full of animals, and the Egyptian god Anubis and a close colleague." The list goes on, with a total of 361 A words to discover as you puzzle.
+
Sturdy construction.
Superb reproduction.