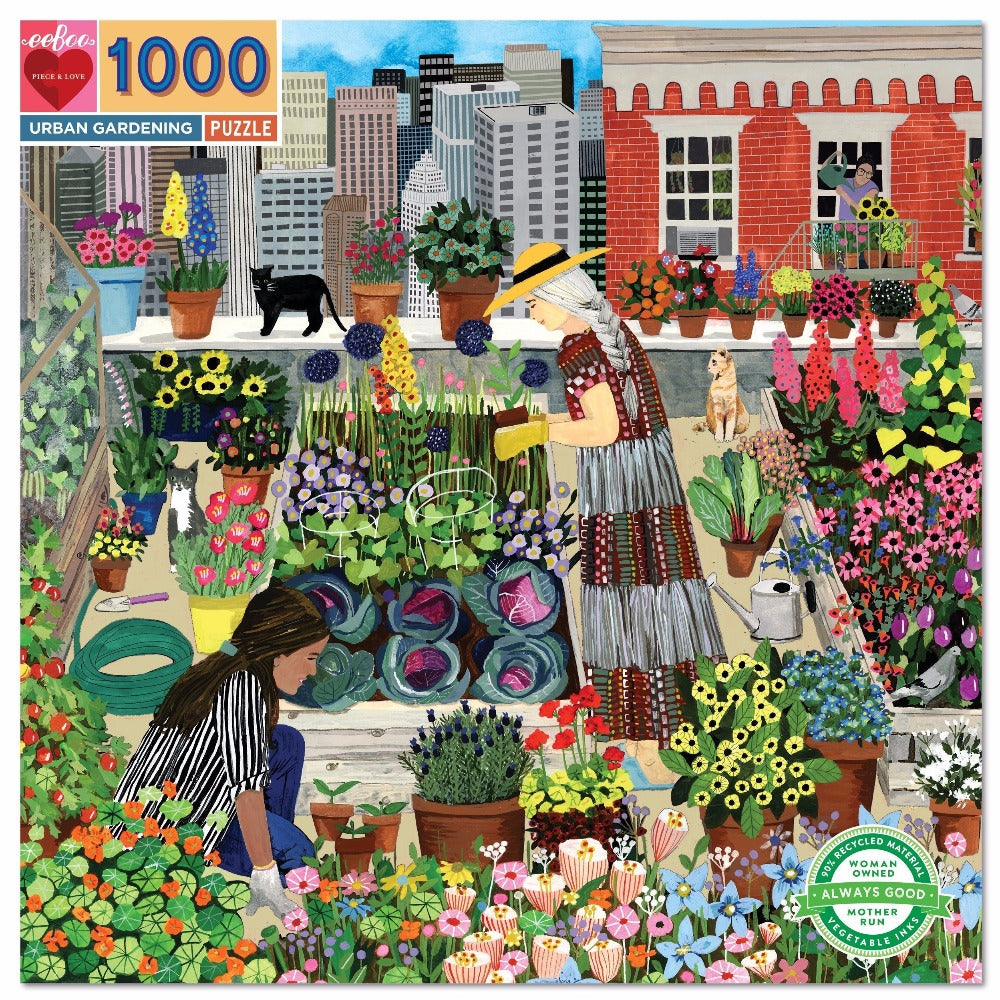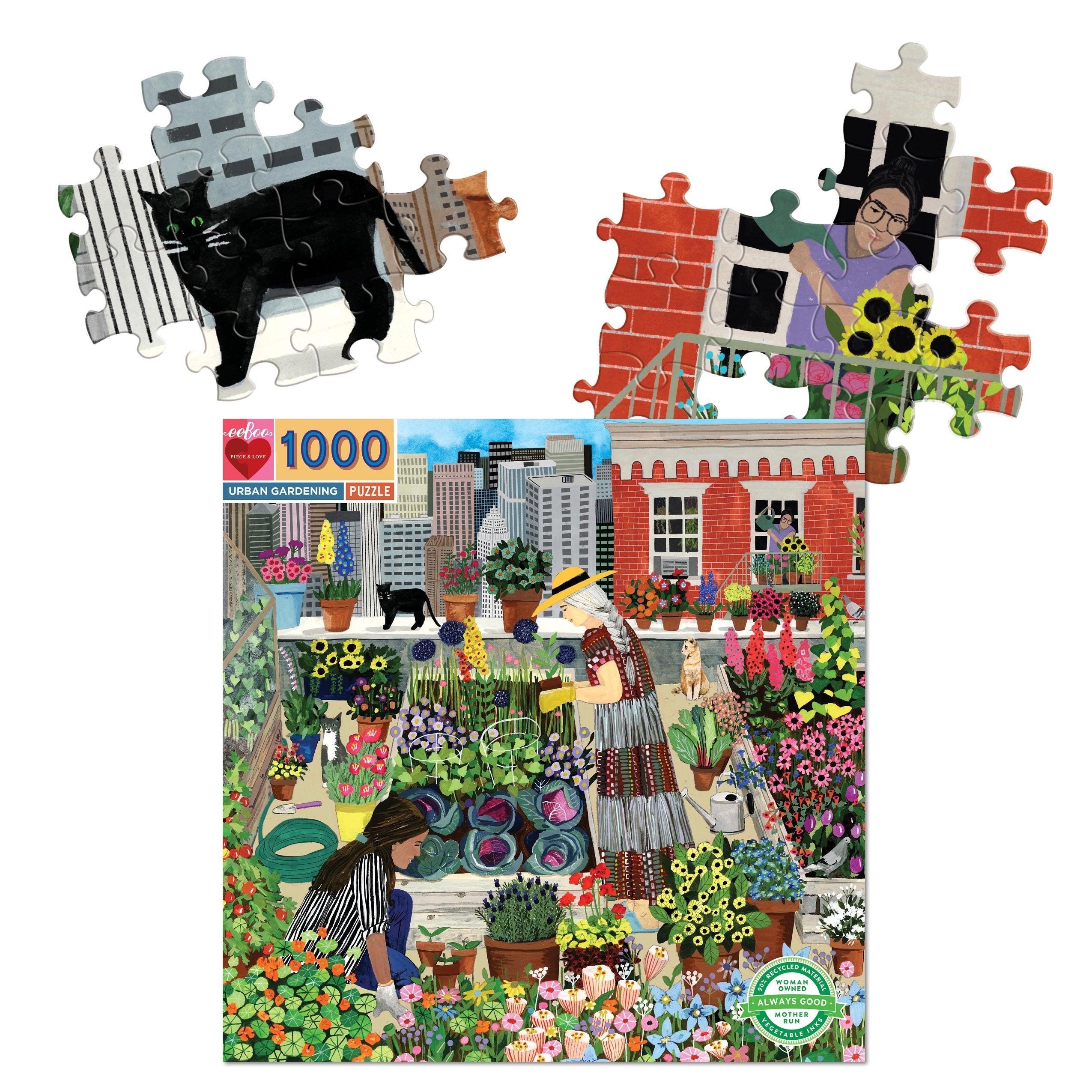 The simple pleasure of nurturing seeds into a lush garden can bring about a perfect level of calm in the cacophony of the city. Piece & Love puzzles are our favorite line from eeBoo, a woman-owned company creating thoughtfully designed and socially-conscious puzzles for both children and adults.
+
1000 pieces.
Fully interlocking.
Printed with vegetable-based inks.
Thick, high quality 90% recycled board.