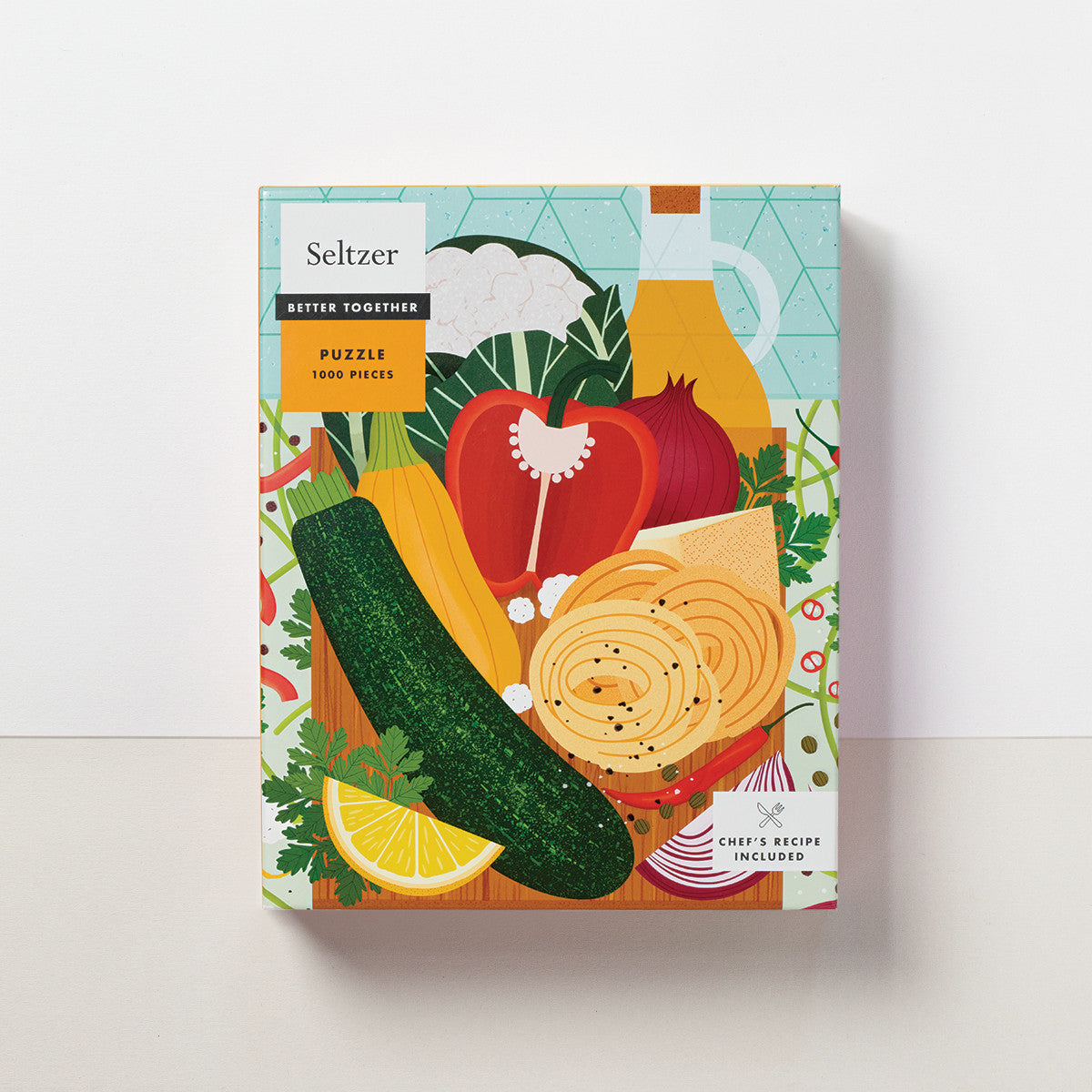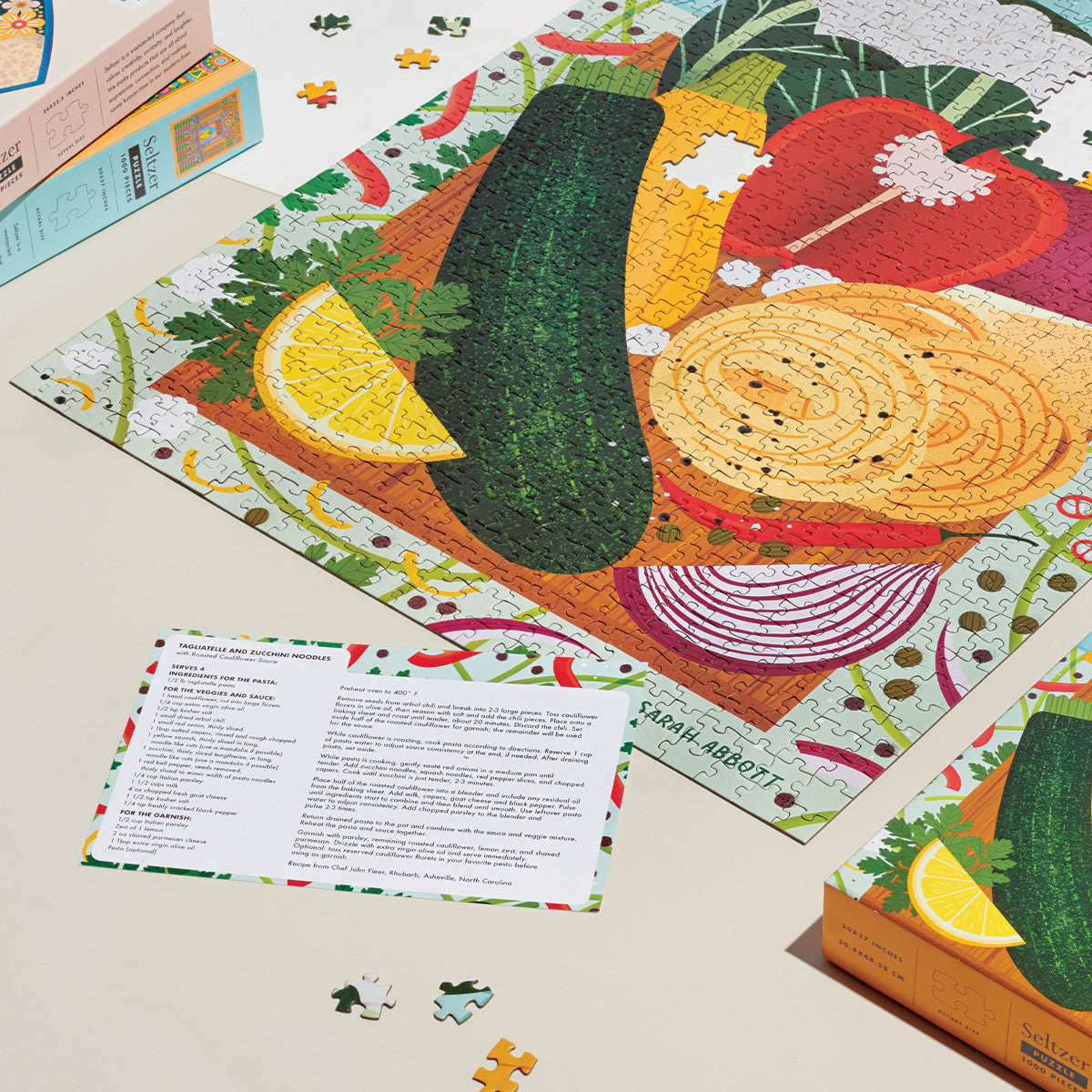 This beautiful Seltzer Goods puzzle features the ingredients from a signature Chef John Fleer recipe, which is included Inside the box!
+
A portion of proceeds donated to We Give a Share.
1000 pieces, matte finish.
Made in the USA using 100% recycled board.
Printed with eco-friendly inks.
20 x 27 inches when completed.