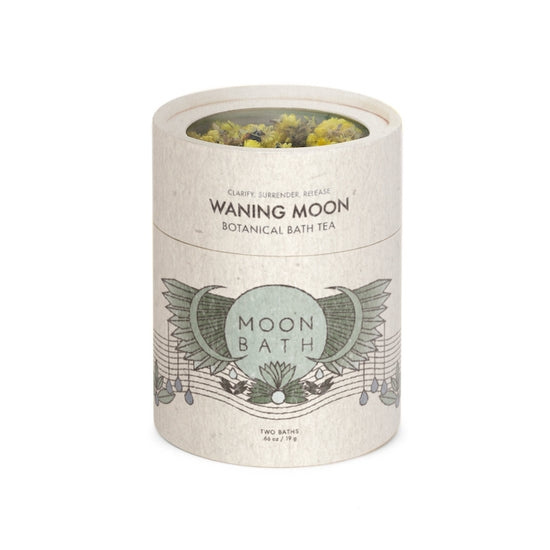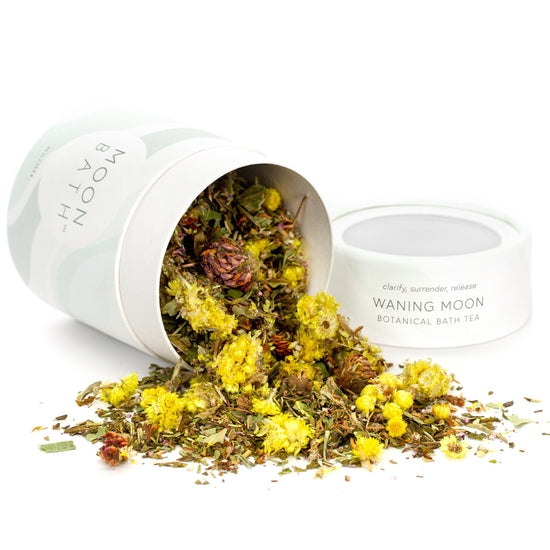 Waning Moon Botanical Bath Tea
Waning Moon Bath Tea calms and clarifies our minds and bodies after stress. Steep the herbs in a French press (or pot of hot water) and strain into your tub (boiling water is needed to extract essential oils from the botanicals). Sit back and feel your heart open!
+

Helichrysum, Peppermint, Rosemary, Neem, Red Clover, Mugwort, Heather Flower. 100% organic.

Two baths per package.
Made in the USA.