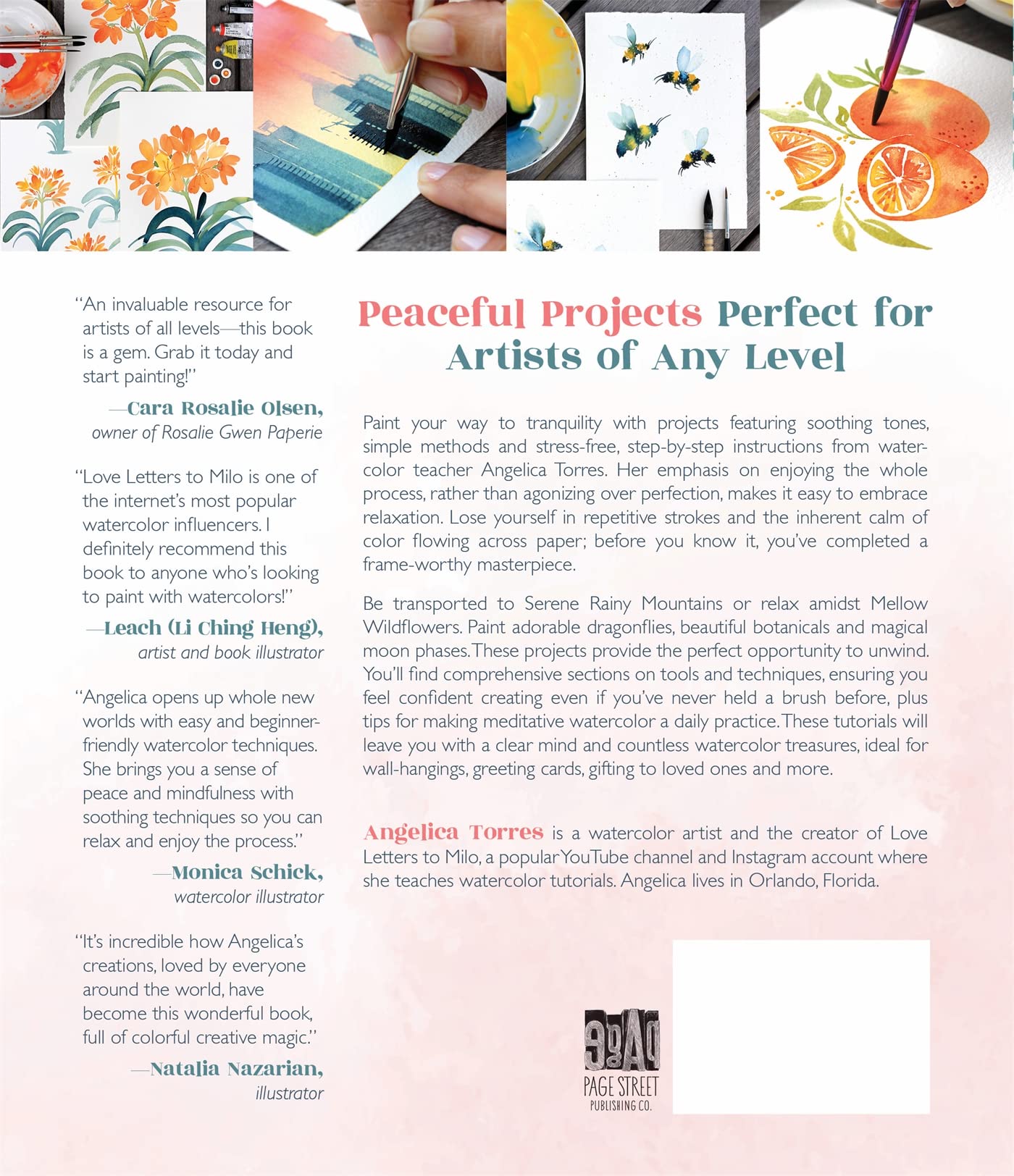 Watercolor for Relaxation
Paint your way to tranquility with projects featuring soothing tones, simple methods and stress-free, step-by-step instructions from water- color teacher Angelica Torres. Her emphasis on enjoying the whole process, rather than agonizing over perfection, makes it easy to embrace relaxation. Lose yourself in repetitive strokes and the inherent calm of color flowing across paper; before you know it, you've completed a frame-worthy masterpiece.

You'll find comprehensive sections on tools and techniques, ensuring you feel confident creating even if you've never held a brush before, plus tips for making meditative watercolor a daily practice. These tutorials will leave you with a clear mind and countless watercolor treasures, ideal for wall-hangings, greeting cards, gifting to loved ones and more.

+
152 pages.