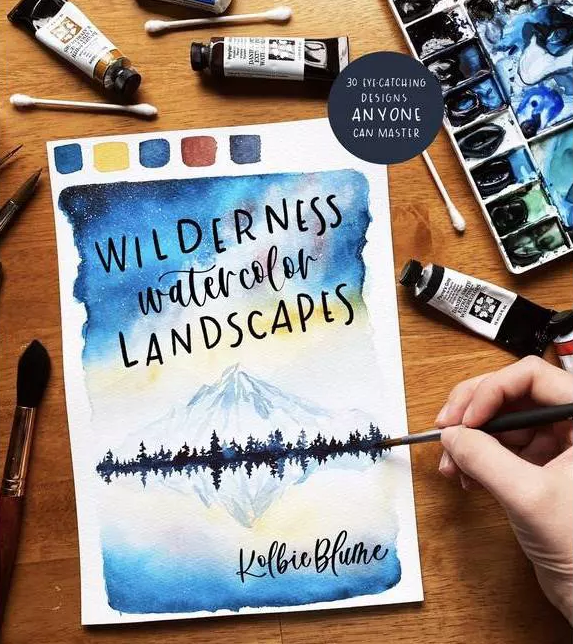 Wilderness Watercolor Landscapes
Practice the Art of Watercolor with this beginner's guide to picturesque mountains, lakes, sunrises and more. From a striking desert sunset silhouette to a majestic icelandic waterfall, watercolor artist Kolbie Blume's wilderness scenes are the perfect introduction to watercolor painting.

Kolbie's step-by-step instructions make it easy to paint stunning landscapes featuring all of the key elements of wilderness painting and teach you beginner-friendly techniques for colorful skies, mountains, trees, wildflowers, oceans, lakes, and more. Each chapter teaches progressively more advanced elements, allowing you to build upon your skills as you work through the projects. And the final chapter combines all of the elements in breathtaking scenes―like a glassy Milky Way and an Aurora Glacier Lagoon―that you'll be proud to hang on your wall or gift to a friend or family member.

With all the tips, tricks, and techniques you need to master the basics of watercolor painting and instructions on how to paint every element of nature, this collection of wilderness landscapes is the go-to guide for both beginner painters and more experienced artists looking for new subjects to paint.

+
176 pages.