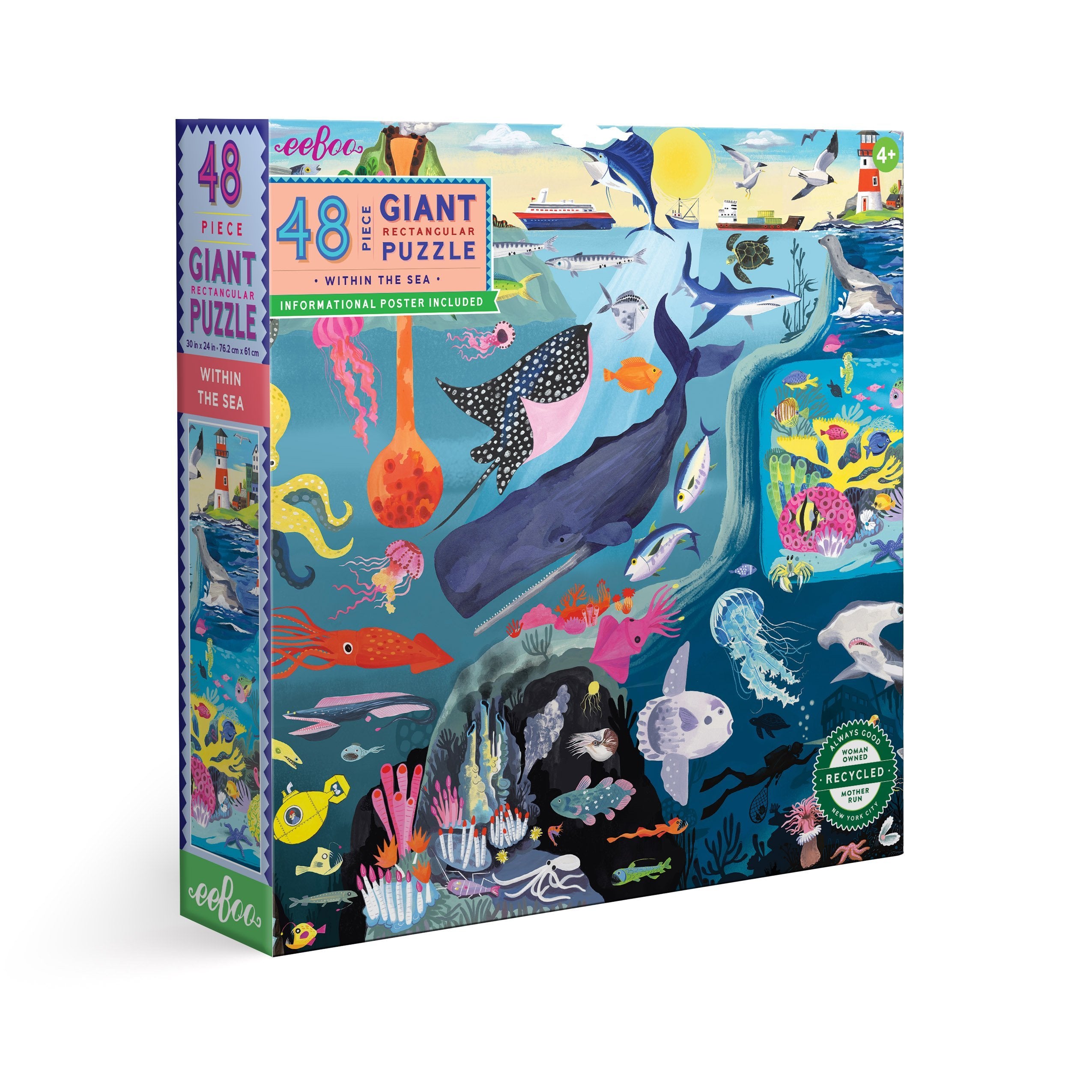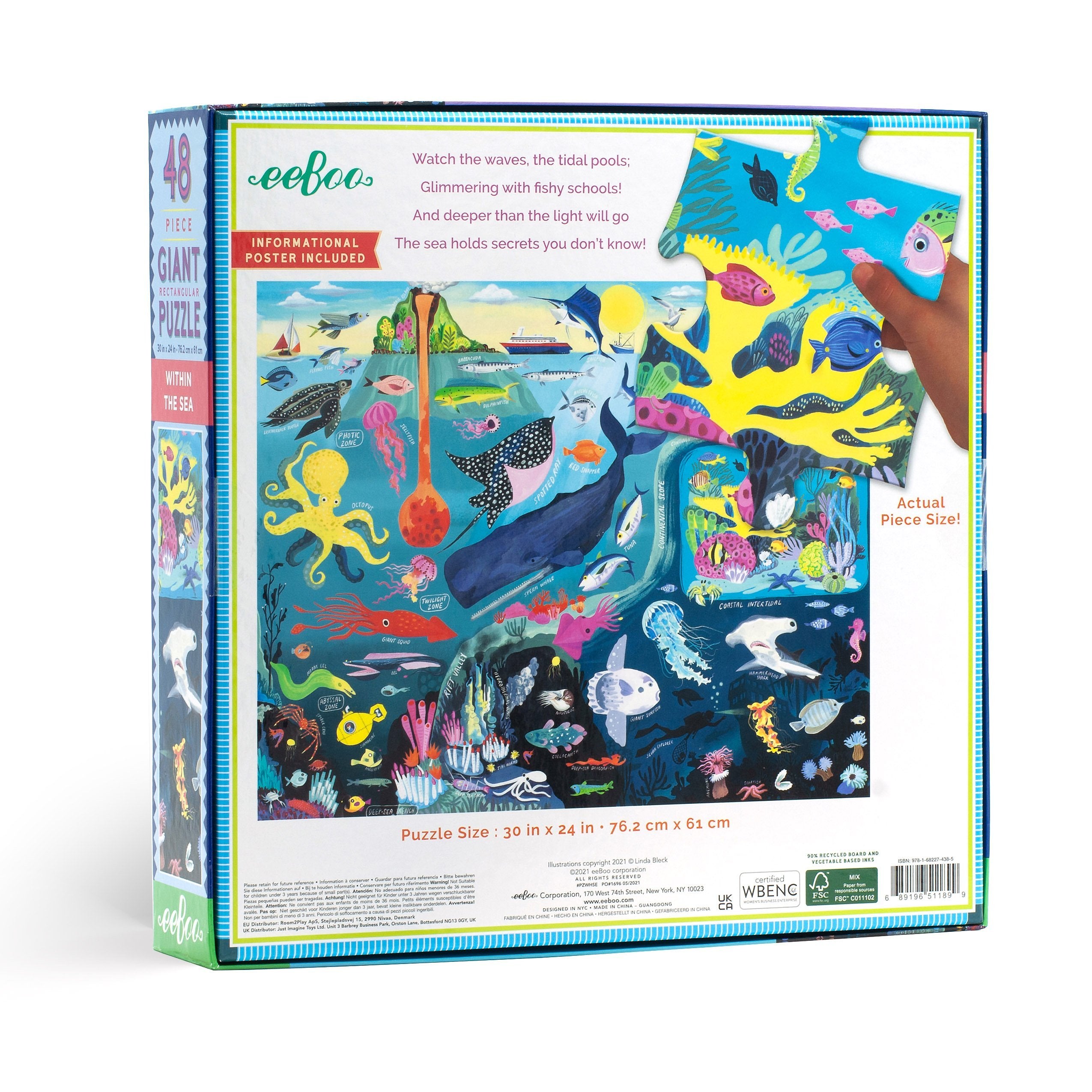 Within the Sea 48-Piece Puzzle
Artist Linda Bleck has created this enormous puzzle, filled with aquatic creatures of all sizes from the well-known to the obscure, with layer upon layer of fascinating detail to be discovered. Everything is labeled for further investigation on the amply sized poster included.
With their vibrant, contemporary graphics, Piece & Love puzzles are our favorite line from eeBoo, a woman-owned company creating thoughtfully designed and socially-conscious puzzles for both children and adults. A screen-free, relaxing way to practice contemplative mindfulness or share a gentle cooperative activity with friends and family.
+
Age 4+
48 Giant Pieces and Informational Poster.
30" x 24"

Printed with vegetable-based inks.
Thick, high quality 90% recycled board.