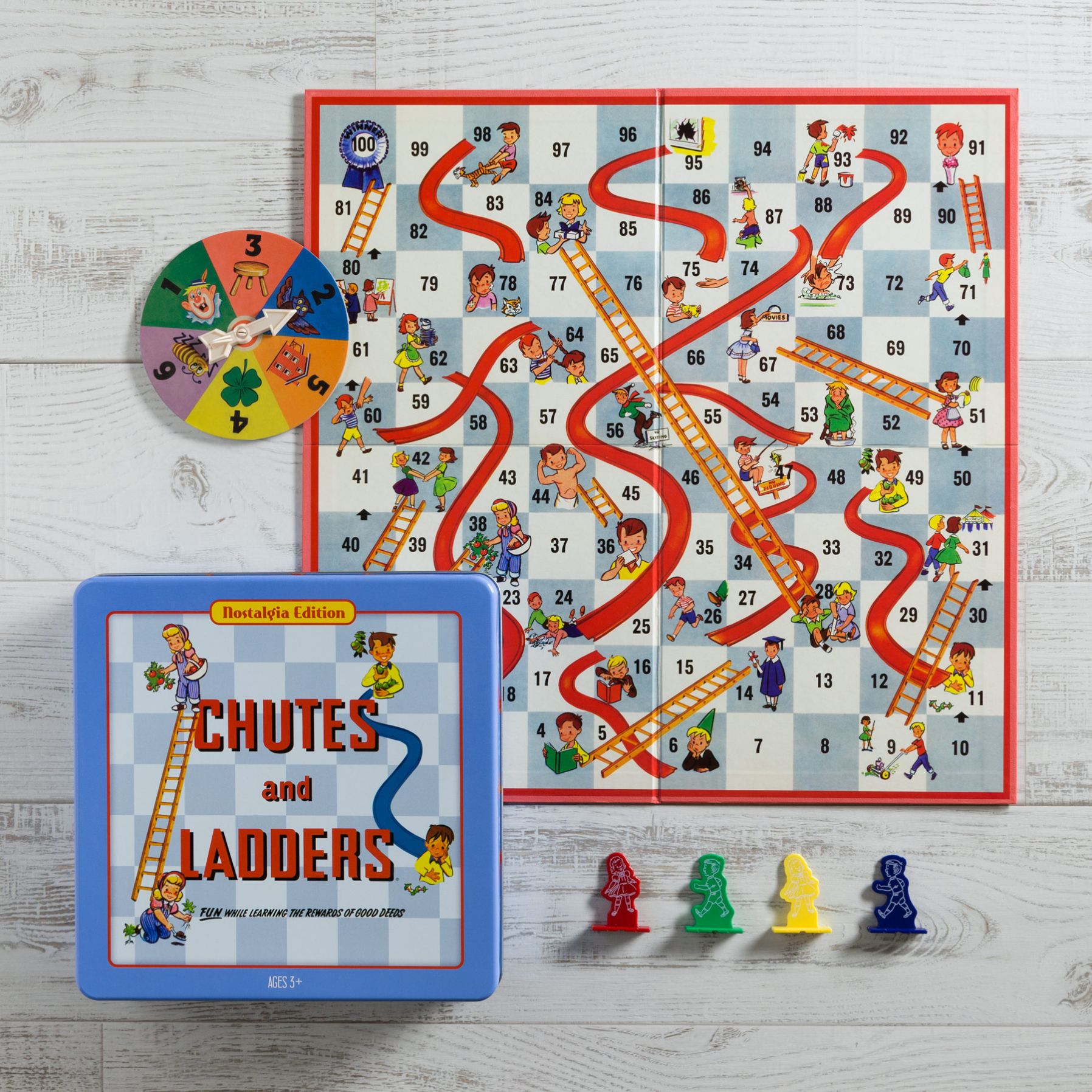 Chutes and Ladders Nostalgia Game Tin
This nostalgic edition of the classic CHUTES AND LADDERS® game is a terrific way for young children to learn about life's ups and downs. They will get to climb the ladder of success for all of their good deeds, while having to slide down the chute for any naughty deeds. The object of the game is to reach 100, but surely everyone who experiences the fun and lessons of this terrific nostalgic edition will be a winner!
This collectible tin edition features the adorable graphics from the 1956 edition and is a fun way to teach counting and good sportsmanship. It is a timeless classic to be enjoyed by today's children, or for anyone that was once naughty or nice.
+
2-4 players.
Ages 3+
10.5" x 10.5" x 2.25"