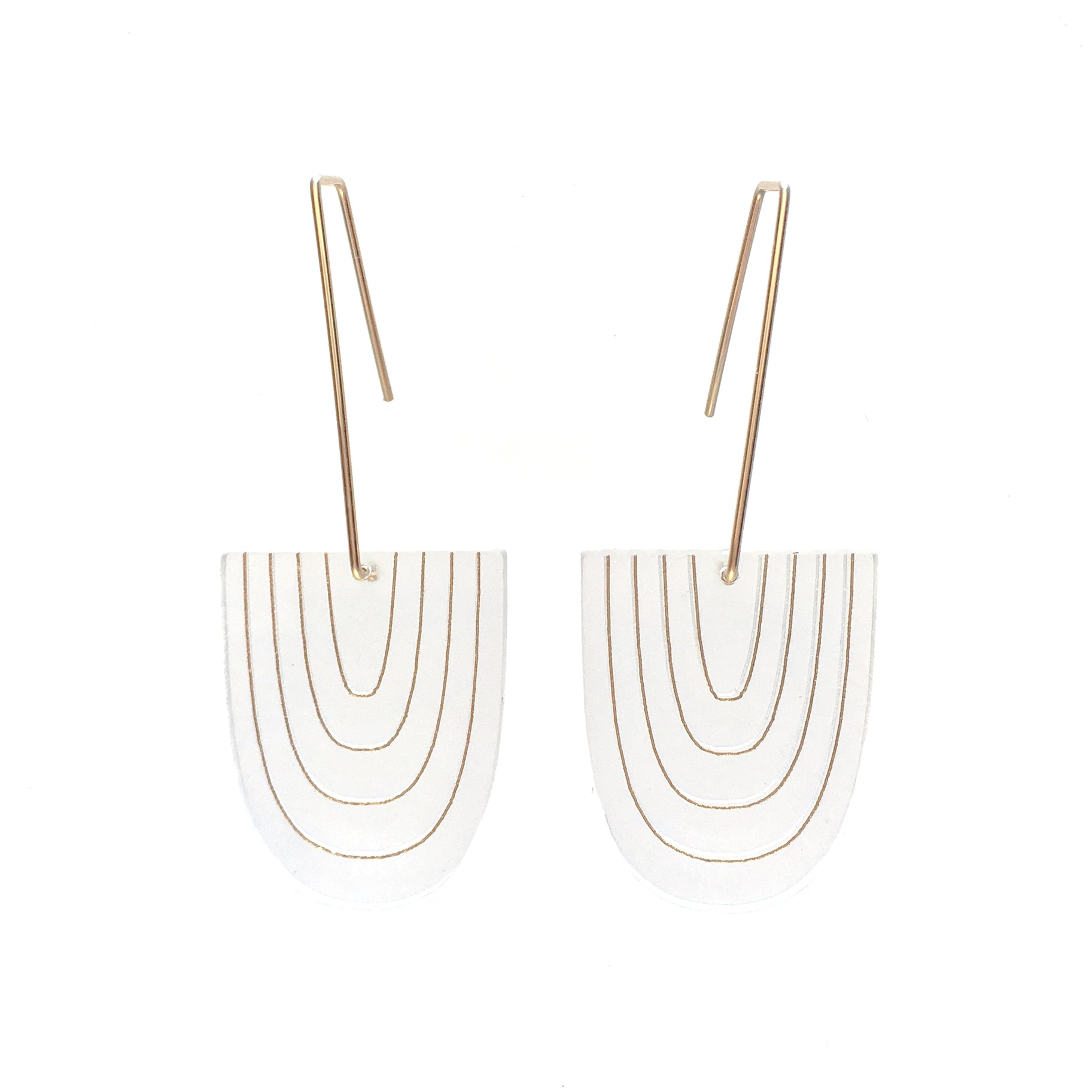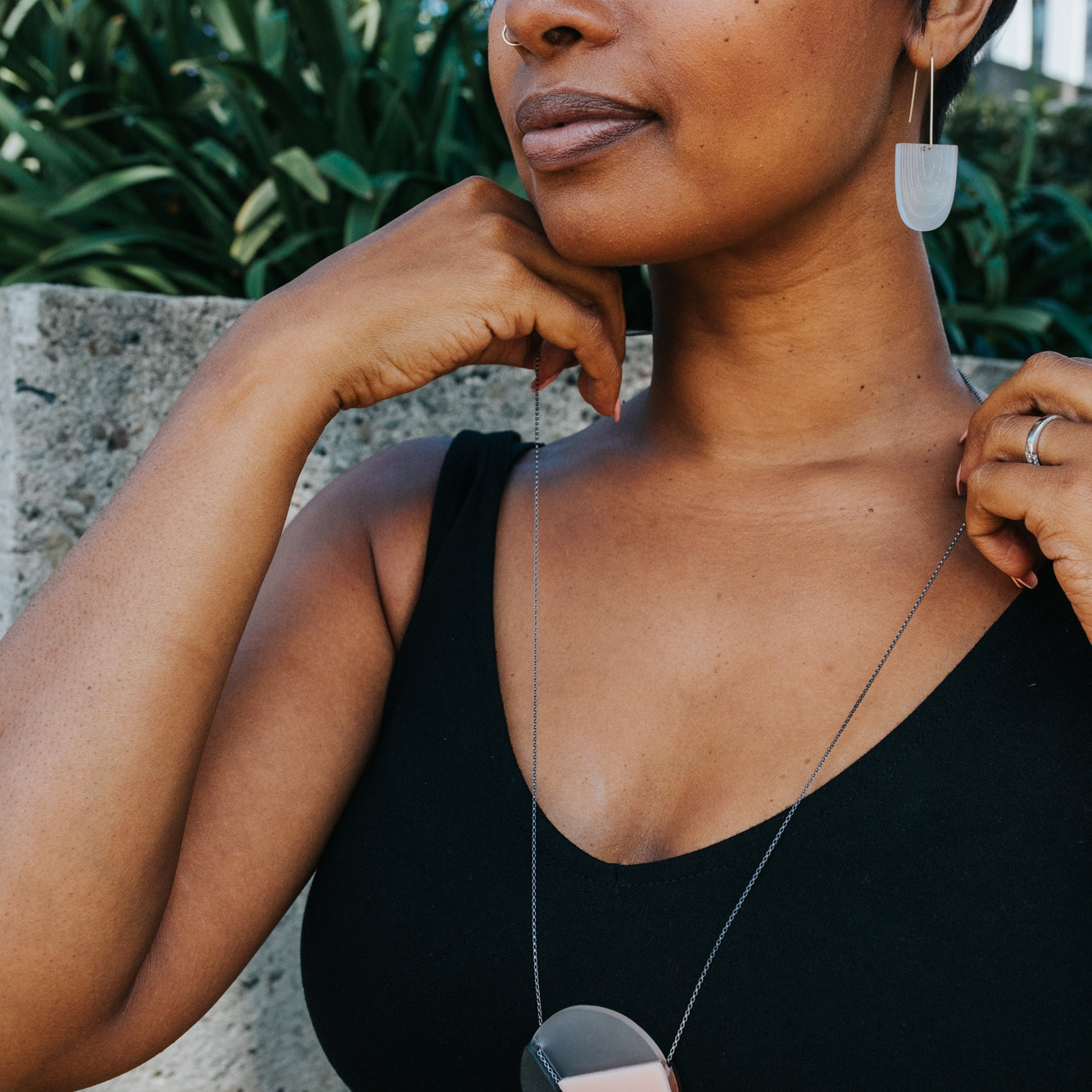 Delicately engraved, arched earrings in up-cycled acrylic that looks like glass but without the weight. Featuring subtle metallic lines in the front surface; the backs are also engraved, lending a 3D effect. Pairs beautifully with our Ulla Necklace.
+

Measure .875" W x 2.25" L + finished on handformed gold-fill earwires.
Made of 65% upcycled acrylics. 
Handmade in the USA.